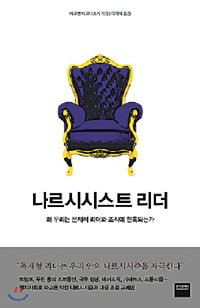 U.S. President Donald Trump is an "enticement technician." He skillfully mixes compliment with insult. One minute he posts critical and derogatory tweets about North Korean leader Kim Jong Un and the next he sends a message of reconciliation, making people confused about Trump's real intention. Actually, there is no answer to this. While his counterpart ponders about how to react, Trump diverts attention to new issues or arguments.
The best shields narcissists use are buck-passing and contempt. Narcissists react offensively to an issue at hand instead of discussing about it. They usually shift responsibility, hurl criticism and lash out at other people.
Narcissists wield a whip in everywhere from the political to business circles. They are only interested in what they have to say and ignore others' opinions. They force obedience and drive people into a corner if they fail to meet their standards.
The author named Russian President Vladimir Putin and Islamic State of Iraq and the Levant (ISIS) as classic examples of narcissists. They deceive the public with propaganda and populism. To be sure, there are a few likeable narcissists such as Michelle Obama. She gives off pleasing narcissism with her friendliness and intelligence. But this is a rare case.
Tae-Hun Hwang beetlez@donga.com