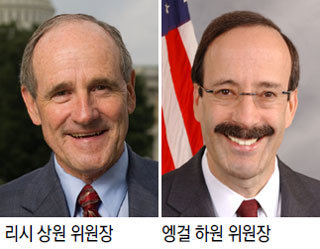 A shift in U.S. policies on the Korean Peninsula is expected as the chairmen of the U.S. Senate and House Foreign Affairs and Armed Services Committees are being replaced for the 116th Congress, which convenes on Thursday. As the Democrats took control of the House of Representatives in the midterm elections in November, it remains to be seen whether the Senate and the House would have different views on policy directions.
According to the Voice of America on Tuesday, Idaho Sen. Jim Risch has become the chairman of the Senate Committee on Foreign Relations. He has been supportive of U.S. President Donald Trump's approach to North Korea. He has sided with the government whenever there were criticisms on the U.S. government's policies on North Korea by saying "We should be patient."
Democratic congressman Eliot Engel will lead the House Foreign Affairs Committee. He recently said in an interview that a change of the North Korean regime is the best way to defend the human rights of North Korean people, adding that Washington can find another way to prevent tragedies from happening.
Taek Kyoon Sohn sohn@donga.com