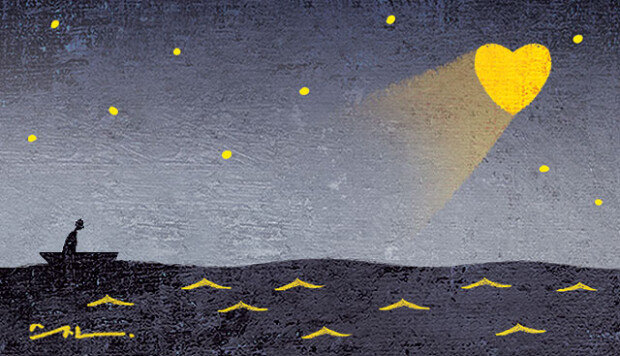 A beautiful dreamscape appears in his works. The place, which sounds as if it is a non-existent utopia, is the poet's homeland, which he saw and felt himself. Our people had such beautiful days and scenery in their hearts. The water in the Nakdong River was so clear that it was filled with the moonlight at night. The blue moonlight and golden sunset fell on the river like a blessing, becoming a place for people to turn to. The mountains and streams were familiar but always felt new, and people and houses were nothing but friendly.
As such, South Korean poet Yi Ho-woo described our people and place where they used to live, which felt like a blessing. Yi debuted as a poet with the poem, which was published in famous Munjang (Composition) Magazine with the recommendation of poet Lee Byeong-gi in 1940, and was included in Yi's collection of poems in 1955.
Yi, who loved the nation's scenery and sentiment, wrote poems with a great affection towards our people. A country should have a national poem that holds people's breath, Yi said in his works. He resolved to strive for the path, though there was a long way to go. We are living on the land that the poet made his best endeavors to love and protect. The dreamlike beautiful place is right here, where we are stepping on, not a faraway paradise.
Won-Joo Lee takeoff@donga.com