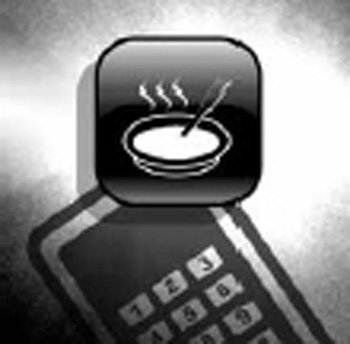 "I am really impressed by the `People of Delivery,` an app that delivers food anywhere – a park, a lawn, and even under a bridge." Oyanga, a Mongolian student who received the top award in the Korean speaking competition in May, praised Korea's unique food delivery system. Many foreigners envy the Korean delivery culture, calling it fantastic. In the popular foreigner district of Itaewon, Seoul, there are even "blue-eyed delivery men" who take orders and provide delivery services to foreigners who cannot speak Korean.
Delivery is available for a wide range of food from solid foods to foods for Korean traditional memorial service for ancestors, but above all, Jajangmyeon (black bean sauce noodles) and fried chickens represent Korean delivery food. However, Tteokbokki, a street food loved Koreans regardless of age and gender, has recently challenged them as large Tteokbokki franchise companies have introduced their delivery service in the Seoul metropolitan area. Although it is only a pilot program at the moment, a company is trying to increase the scope of service to all regions in the country. Just as a commercial of a mobile operator created a buzzword "Who ordered Jajangmyeon?" with the background of the southernmost island in Korea, delivery flag bearers who say, "Who ordered Tteokbokki?" will be seen across the country in the not-too-distant future.
Chinese food delivery service flyers used to be found on the refrigerator of every house in the past. Now, many people use delivery apps, which combine delivery and ICT. "The People of Delivery," a traditional Korean company, and "Yogiyo" and "Baedaltong," the subsidiaries of Delivery Hero, a startup founded in Germany in 2011, are fiercely competing each other in the Korean delivery app market.
Food delivery service has intense competition across the globe. Starting from the end of last year, food ventures have been emerging on the list of startups worth over a billion U.S. dollars in the estimated market value, which is released monthly by the Wall Street Journal. The ventures on the list include Delivery Hero, which was selected as Europe's best start up in 2014, Ele.me (China) and Instacart (the U.S.). Amazon also started a new food delivery service last month, delivering foods to Amazon customers in Los Angeles and its nearby regions within an hour. Hopefully, Koreans could work hard to make the Korean delivery culture and app-based services join the ranks of the best in the world.
mskoh119@donga.com