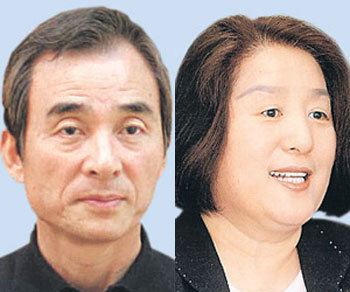 Thirty years ago, many believed that "a picture is bought with drinks," causing a flagging art market. Through difficult times like this, two art galleries have survived and stood their ground to celebrate their 30th anniversary.
Busan Gong-gan Gallery-
The Gong-gan Gallery located in Bujeon-dong, Busanjin-gu, is a westernized and specialized gallery that has led Busan arts and supported the community arts since its opening in 1975. Taking root in a barren art environment that had not seen a single art museum, it has held nearly 150 feature exhibits featuring the works of representative modern artists such as Lee Joong-sub, Park Su-keun, Kim Hwan-gi, and Chang Uk-jin, as well as Busan-born artists Kim Jong-shik, Yang Dal-seok, and Jeon Hyuk-lim. By establishing and operating the Busan Young Artists Award in 1989, it contributed to discovering new artists.
President Shin Ok-jin says, "For over 30 years, people have asked me, 'Still doing the gallery?' The gallery business is extremely economy-sensitive, with the economic boom coming first and the first business to face depression," and added, "I endured difficulties with the motto, 'Deal with it,' but there were hard times."
In commemoration of its 30th birthday, Gong-gan Gallery is displaying pieces created by 30 mainstream contemporary artists from Na Hye-seok, Do Sang-bong, Oh Ji-ho, Lee In-seong, and Baek Nam-joon to Ahn Chang-hong, Sa Seok-won, and Lee Bul, and opens the "From Modern to Contemporary" exhibit until July 20. Tel. 051-803-4101
Seoul Growrich Gallery-
The Growrich Gallery located in Pyeongchang-dong, Seoul, is a unique gallery that has focused on the relatively neglected genre of drawing for over 30 years. The "Looking at 60 Years of Korean Contemporary Art History through Drawing" exhibit honoring the 30th anniversary runs until July 17 and shows the gallery's identity and the history of contemporary world of artists through the code of "drawing."
Representative Jo Hee-young explains, "Drawing, which consists of artists sweeping lines across the page for depiction, was one of the most underrated genres even up until the 1980s, with no one willing to buy," and continued, "Recently, big museums both domestic and foreign have shown great interest by separately holding drawing exhibits, so it's rewarding." Tel. 02-395-5907
Mun-Myung Huh angelhuh@donga.com