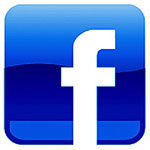 The number of monthly active users (MAU) of Facebook fell below 10 million in South Korea due to the young user base beginning to spend more time on Instagram and other social network services that are better for uploading short text and images.
According to Mobile Index, a big data analysis platform, Facebook's MAU in South Korea was tallied at 9,795,810 on the Google Play and Apple App Store as of February 2023, down 2.6 percent from February 2022, from 11,697,509. It is the first time Facebook's MAU in Korea dipped below the 10-million threshold since May 2020, when Mobile Index started to gather the data.
Facebook's MAU in Korea has been declining for 18 consecutive months after peaking at 13,417,369 in August 2021, while Instagram's MAU is rising. Instagram's MAU reached 18,528,538 in February 2023, 1.9 times that of Facebook and up 7.1 percent from February 2021 (17,297,080). Instagram is a social network platform best adapted for sharing photos, short texts, and short-form videos (Reels).
The decline in Facebook users is most conspicuous among young users. According to a report released by the KISDI on June 2022, both Millennials (45.4 percent) and Gen Z (40.3 percent) answered that their favorite social network platform was Instagram.
warum@donga.com