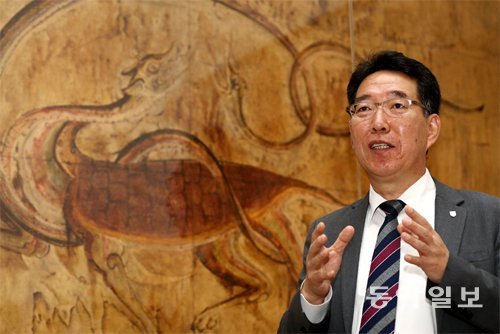 "Joint excavation by North Korea and China could pose the risk of possible exploitation in history distortion by China, such as DongBuk GongJeong (China's historical research project on Northeast Area). "Against this backdrop, the South Korean archeological community must step up efforts to take part in (excavation of) historical relics in North Korea," Korea University archeology professor Choi Jong-taik told at an interview with The Dong-A Ilbo. "There are cases in which China reinstated relics from the Goguryeo and Balhae kingdoms of Korea sitting within its territory in the style of (China's) Tang Dynasty style. Similarly, China could emphasize and exaggerate the roles of Chinese culture in North Korean relics more than the fact."
With expectations running high on the resumption of inter-Korean cultural exchange following the inauguration of the Moon Jae-in administration, the South Korean Archeological Society recently decided to found an Inter-Korean Archeological Association. Choi, a veteran scholar who excavated the Mount Acha bastion of the Goryeo Dynasty in Seoul and who visited North Korea several times, is leading the effort to found the association.
The South and North Korean archeological community jointly excavated the Kaesong inter-Korean industrial park site in 2004, relics of the Goguryeo Kingdom in Pyongyang in 2005, and the Anhakgung Palace in Pyongyang in 2006. Then, the (South Korean) National Research Institute of Cultural Heritage and the North Korea Central History Museum conducted joint excavation of the site of a Goryeo royal palace (Manwoldae) in Kaesong from 2007, which was suspended due to the North's fourth nuclear test in January last year.
As a result, in lieu of South Korea, China is effectively spearheading joint excavation of relics in the North. In fact, after the Yanbian University in China and the archeological research institute under the (North Korean) Academy of Social Sciences conducted joint excavation of Nangrang brick tombs at the village of Namsa in Pyongyang in 2010-2011, before excavating a Goguryeo tomb at the village of Honam within Samseok area in Pyongyang in 2013. Last year, the two sides conducted joint excavation of a mural painting tomb from the Goguryeo Dynasty, which is situated at the village of Cheondeok, Bongsan County in Hwanghae Province. Some experts say the very fact that North Korea, which claims that Nangrang Force was formed by Emperor Muje of China's Han Dynasty, has jointly excavated tombs from Nangrang in Pyongyang, is unusual in itself.
Sang-Un Kim sukim@donga.com