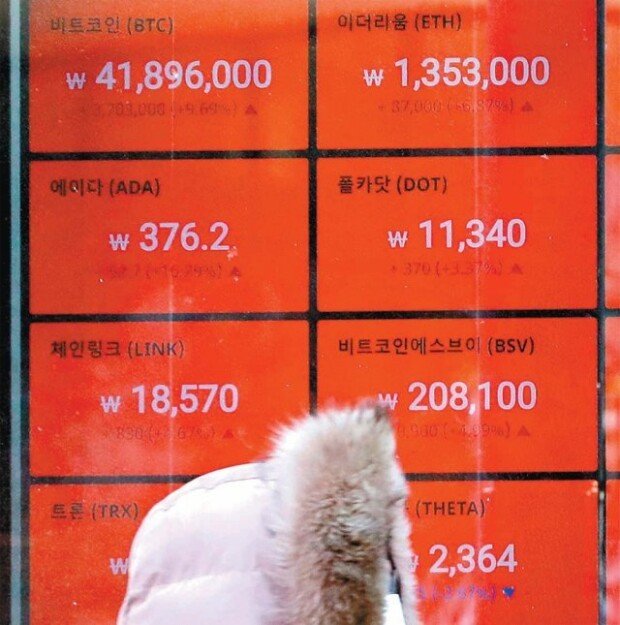 With the KOSPI index breaking the 3,000-ceiling, the prices of Bitcoin have surpassed the mark of 40 million won in Korea, an all-time high. The massive influx of liquidity in market is making its way into the cryptocurrency exchange, following the effervescence of property and stock markets.
According to Bithumb, a local exchange of virtual currencies, Bitcoin was traded at 41.83 million won, up 9.5% from the previous day's 38.18 million won. The price of Bitcoin broke the mark of 40 million won in UPbit, another South Korean cryptocurrency exchange. The prices of virtual currency vary from exchange to exchange.
The prices of Bitcoin began to recover steeply in mid-December last year. Hovering over the mark of 25 million won on Dec. 19, the virtual currency set a new price record in three years (from 25.04 million won on Jan. 7, 2018). Fueled by fierce upward momentum, Bitcoin hit the mark of 30 million on Dec. 27 before setting another new record merely in 11 days. Global Bitcoin prices also soared to 37,000 dollars, with the total market capitalization of all cryptocurrencies including Bitcoin exceeding a 1 trillion dollar mark, according to Bloomberg News.
jaj@donga.com · woo@donga.com