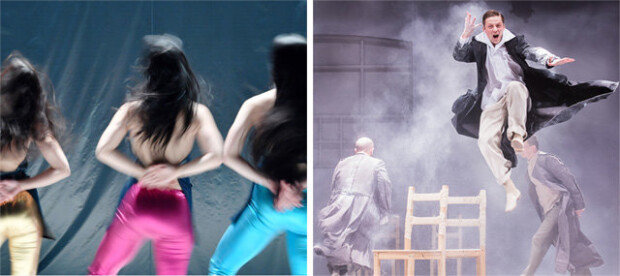 The Seoul Performing Arts Festival (SPAF) and LG Arts Center are bringing performances to the homes of fans with high quality footage. The SPAF, which celebrates the 20th birthday this year, has moved online with the spread of COVID-19, while LG Arts Center has also decided to live-stream its planned concerts.
The SPAF videos released on Nov. 12 will be available until Sunday for those who donate 5,000 won or more through Naver TV. The number of donors stood at 2,200 as of Monday. The SPAF had to withdraw invitations it issued foreign artists but invested in creating quality videos instead.
"Gala" by French dancer Jerome Bel, which will be available on Friday and Saturday, is the only work by a foreign dancer and is drawing much attention. Bel's choreographic style is known as "non-danse," which literally translates into "dance that is not dance," typified by pieces such as "Name Given by the Author" and "The Show Must Go On." With "Gala" featuring 20 amateur dancers, he introduced a new approach to choreography. The dancers showed their "gestures" to Bel who then developed it into an art work in collaboration with choreographers Kim Yun-jin and Lim So-yeon.
LG Arts Center has already made its name for virtual concerts with its "Come On" series 1 and 2, which had more than 420,000 times.
"The Government Inspector" by Crystal Pite, who is one of the most popular choreographers and is known for her talent in dance, will be available on Naver TV on Saturday on Sunday. The footage was filmed earlier this year by Arte TV and aired on BBC in May. Produced and filmed for television, it successfully presents the liveliness of the performance. "Eugene Onegin" by Timofey Kulyabin, which will be available for streaming on December 11 and 12, has won an array of awards in Russia. Kulyabin has brought characters from the 19th century to modern times on a black and white stage, instead of following more traditional interpretations of the original work. The video was produced in 2018 for Russian concert platform "Stage Russia."
pep@donga.com