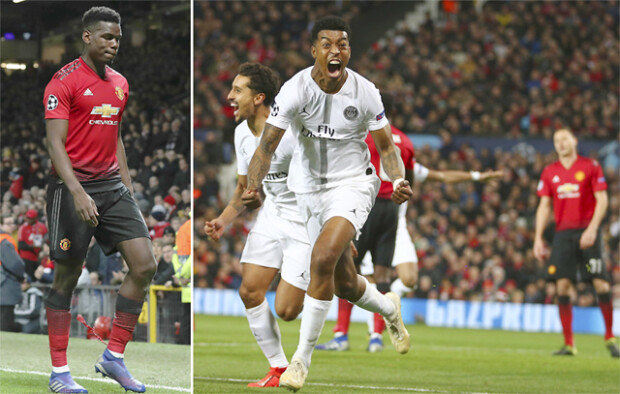 Former Manchester United defender Phil Neville told BBC Radio 5 live after Tuesday's match between Manchester United and Paris Saint-Germain, "I think we have to accept that United are not good enough, and move on." Rio Ferdinand also said that his former club Manchester's defeat at the hands of Paris Saint-Germain shows the club's current status, adding, "This PSG team is just a level up from this Manchester United team at the moment."
The competition power of Manchester United was way below expectations, which led to criticism of former Manchester players. Paris Saint-Germain defeated Manchester United 2-0 in the first leg of their round of 16 clash. Meanwhile, PSG was not in its full capacity as its top players such as Neymar and Edinson Cavani failed to participate due to injuries.
Although Manchester United attempted 10 shootings on that day, there was only one valid shooting, which shows lack of decisiveness in making a goal. BBC pointed out that poor Manchester management including Executive Vice President Ed Woodward dropped the team's competitiveness. In other words, players it scouted are not living up to their expectations.
Three-time European champions Manchester United are once again on the verge of being knocked out at the UEFA Champions League round of 16 following last season. The next game will be held in Paris, which is the home of PSC, on March 7.
Yun-Cheol Jeong trigger@donga.com