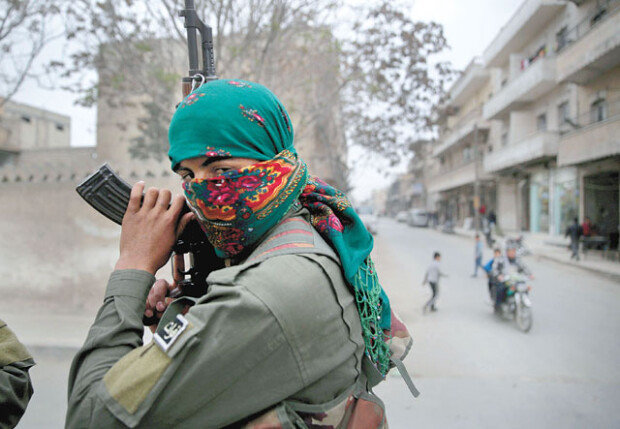 James Mattis, who will resign as U.S. Defense Secretary on January 1, is nicknamed "mad dog." Characterized by his signature short hair and upright physical stance maintained all the time, he has been famous for his aggressive character. He himself reportedly does not like the nickname, but President Donald Trump has been enjoying calling him by this nickname.
Watchers say that Mattis has had the strongest power among President Trump's cabinet members and secretaries. President Trump often spoke highly of Mattis by calling him "real deal," and sought his advice. Irrespective of party affiliation and faction, insiders in U.S. politics have commended Mattis' capabilities and qualifications.
Secretary Mattis offered to resign on December 20 in a show of protest against President Trump's unilateral decision to withdraw U.S. troops from Syria. In his letter of resignation, he wrote, "Because you have the right to have a Secretary of Defense whose views are better aligned with yours on these and other subjects, I believe it is right for me to step down from my position." Mattis made it clear that President Trump's decision was not in line with the belief he has kept as a Middle East expert who served in the military for 40 years and served especially as field commander during the Iraq and Afghanistan wars.
The U.S. only has some 2,000 troops stationed in Syria, where civil war has continued for eight years. They are not even combat soldiers. The troops have been in charge of training and providing weapons to the Syrian Democratic Forces, who are mostly militias. It means that the withdrawal of U.S. troops from Syria will not have significant impact on military operations that the U.S. will conduct in the Middle East in the event of armed conflict.
As he offered to resign, what Mattis wanted to keep was the weight of trust and promise. He was concerned about Washington's unilateral decision to withdraw the U.S. troops without prior consultations with NATO members and the Kurds, who had joined forces to seek the common goal of defeating Islamic State within Syria, and the resulting dismantling of trust.
France expressed strong discontent at Washington's decision to withdraw troops from Syria. "To be allies is to fight shoulder to shoulder. It's the most important thing for a head of state," French President Emmanuel Macron said. The allies would have naturally felt a strong sense of betrayal to see President Trump say "We won war against IS" at a time when many European countries are staging war against IS.
It remains to be seen whether President Trump's decision to pull out U.S. troops from Syria without consultation with its allies will prove to be a "grave mistake" that will send shockwaves to the Middle East situation in 2019. In any case, U.S. allies in the Middle East will start the New Year with a sense of betrayal that they have been dumped mercilessly by Washington.
Dong-Il Seo dong@donga.com