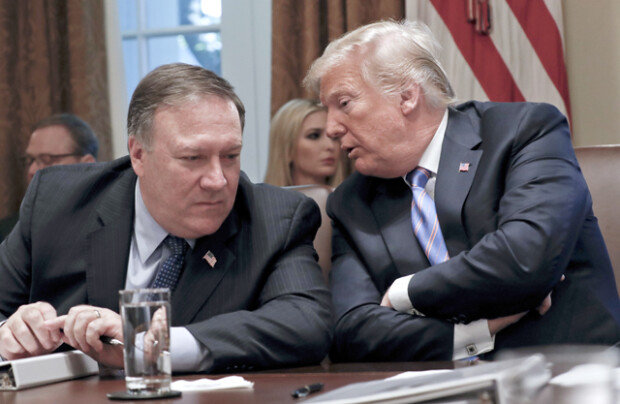 U.S. President Donald Trump's comment of the "Third World War," ignoring NATO's mutual defense policy and siding with Russia, has once again sparked backlash among NATO countries.
In an interview with Fox News host Tucker Carlson on Wednesday, Carlson said, "NATO is obliged to mutually defend each other when a member country is attacked. Why should my son go to Montenegro to defend it from an attack?" "I understand what you're saying. I've asked the same question," answered Trump, adding that U.S. defense of NATO may result in a third world war. His comment undermines Montenegro, which joined NATO last year and provoked Russia, and is viewed as a gesture to side with Russia instead of its allies.
Such a remark by Trump has sparked backlash not only from NATO members but also within the United States. Article five of the NATO treaty describes the mutual security of members, which originates from Russia's invasion during the cold war.
"Montenegro is a tiny country with very strong people. By the way, they're very strong people — they're very aggressive people," Trump said. "They may get aggressive. And congratulations, you're in World War III."
Montenegro appears to be enraged. "He's the strangest president in the history of the United States. With this kind of president, with his knowledge of foreign policy, who knows what is going on?" said former Montenegro President Ranko Krivokapic.
Sung-Ha Joo zsh75@donga.com · Jeong-Hun Park sunshade@donga.com