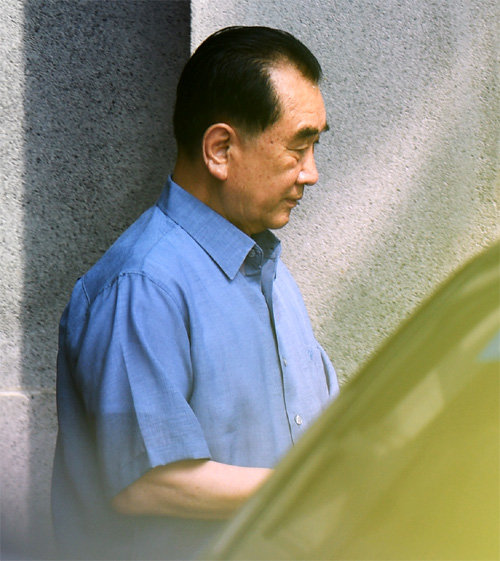 A meeting between the "White House wise man" and "Kim Jong Un's butler" started on Tuesday in Singapore, where the North Korea-U.S. summit is expected to be held next month.
This is a story about the White House Deputy Chief of Staff of Operations Joe Hagin and North Korean leader Kim Jong Un's de facto chief of staff Kim Chang Son, who are facing each other as the representative of operations to discuss protocol, security and detailed schedule of the summit. Some people anticipate that the fact that the two representatives, who have absolute trust of U.S. President Donald Trump and North Korean leader Kim Jong Un, respectively, are discussing operations, may imply that these two will be able to reach a compromise without any trouble.
Hagin is a veteran adviser who served as deputy chief secretary for former President George W. Bush from 2001 to 2008. He is serving the same position in the Trump administration.
He is known to have outstanding risk management ability in particular. Last year, when hurricane Harvey hit the southern part of the United States hard last year, White House advisors first looked for him. This was to seek for the experience and advice from Mr. Hagin, who went through the mega-hurricane Katrina that stroke the southeastern part of the United States in 2005. Owing to this, the Trump administration was able to get a passing mark regarding risk management response ability in relation to Harvey. "In my mind, Joe Hagin is the first line of defense in avoiding nuclear Armageddon," assessed former Democratic presidential candidate Hillary Clinton's longtime aide and gatekeeper Philippe Reines.
Chief of Staff Kim Chang Son, who supports North Korean leader Kim Jong Un following his late father Kim Jong Il, is also known as the "butler of the Kim family." It has been informed that since 2012, the former chief secretary for Kim Jong Il has taken care of the domestic life of the Kim family and is delivering reports of each department and institution of the Workers' Party to Kim Jong Un. He visited South Korea as a personal staff when Kim Yo Jong, vice director of the Central Committee of the Workers' Party, participated in the PyeongChang Winter Olympics and also served as a representative in charge of protocol and security for the inter-Korean summit at Panmunjom in April.
Gi-Jae Han record@donga.com