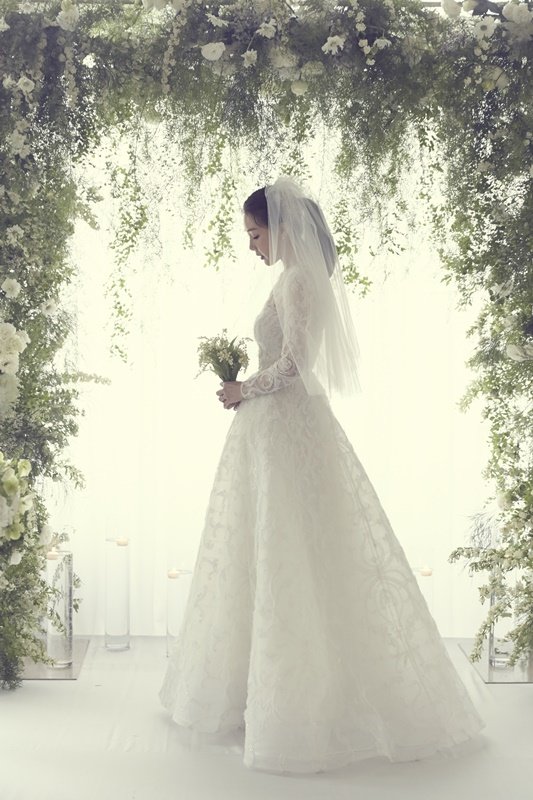 Korean actress Choi Ji-woo has announced a surprise wedding. "Choi will tie the knot with her boyfriend, whom she has been dating for about one year, at a location in Seoul today. They will have a small, private wedding ceremony with close family members in attendance," said her agent, YG Entertainment. "The couple's reception will be conducted privately. The groom is not a celebrity so the ceremony will be held privately. We ask for your cooperation for this."
Prior to her agency's announcement, Choi posted her news in person the website of her fan club "Star Jiwoo." She wrote a handwritten letter on heart-shaped stationery to her fans in both Korean and Japanese. She is widely known as Jiwoo Hime (Princess Jiwoo) in Japan, thanks to the popularity of the drama "Winter Sonata," which drew a huge audience.
"I know it will come as a surprise, but I am writing this to announce joyful news. On March 29, I will go to the next step of my life with the person I love. This afternoon, we will have a small, private wedding with our family," she wrote. "I am looking forward to creating a loving family with the person I love. We will understand each other and we will live happily. I will always remember your love and I will show my best side as an actress through various projects."
Choi debuted in 1995 and starred in many popular Korean dramas such as "First Love" (1996-1997) and "Truth" (2000), earning fame as a leading actress. In particular, she was loved most for her acting in "Winter Sonata" (2002) and "Stairway to Heaven" (2003-2004) in both Korea and Japan. Most recently she appeared in "The Most Beautiful Goodbye" a melodrama aired on tvN in December last year.
Yeun-Kyung Cho yunique@donga.com