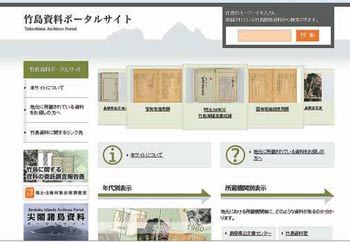 The Japanese government on Friday opened an Internet portal site providing information on South Korea`s easternmost islets of Dokdo, on which Tokyo lays territorial claims. The move is viewed as Tokyo`s intention to strengthen its claims.
Eriko Yamatani, minister in charge of territorial issues, told a news conference that the portal site offers a database of some 200 electronic documents on Dokdo, which is called Takeshima in Japan, and the Senkaku Islands, which is also claimed by China. She claimed the documents show that Japan had ruled the islands even before World War II.
The website, which is linked on the Internet homepages of Japan`s Office of Policy Planning and Coordination on Territory and Sovereignty, offers documents, photographs and news articles created between 1900 and 1964, including those showing Shimane Prefecture`s collection of land rental fees on Dokdo, Japan`s capturing of sea lions near the islets and news reports on Tokyo`s protest against South Korea`s declaration of territorial line.
The website says that its content does not express the Japanese government`s opinion, adding it provides those who are looking for materials for research purposes with Dokdo-related documents archived at local public organizations.