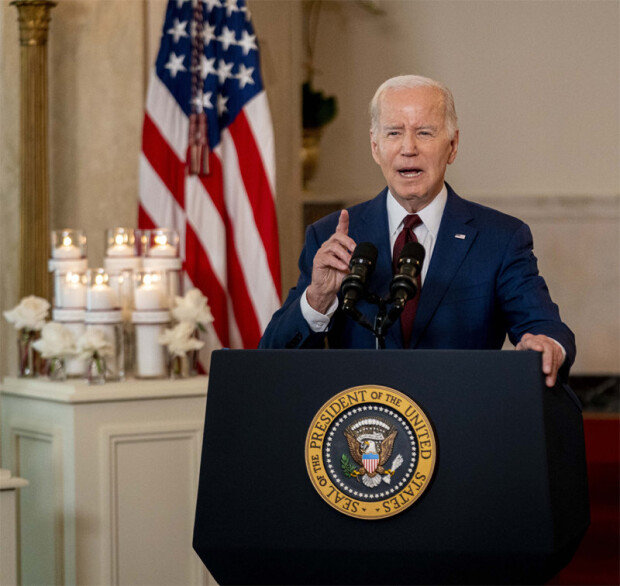 Fitch, a credit rating agency, placed U.S. credit on rating watch negative, as the U.S. Congress is deadlocked over debt limit negotiations, signaling that it could downgrade the U.S., the largest economy in the world, depending on whether a debt ceiling agreement passes through the Congress. Republican leader Kevin McCarthy called the latest talk on the debt ceiling productive. Still, Fitch's warning showed that the political standoff in the U.S. can have disastrous effects on the global financial market. Treasury Secretary Janet Yellen said the U.S. government might run out of money and default on its debt as soon as June 1, the "X-date," as she put it.
The credit ratings agency cited the debt-limit impasse for putting the U.S.'s credit on the watch for a possible downgrade. "The Rating Watch Negative reflects increased political partisanship that is hindering reaching a resolution to raise or suspend the debt limit," Fitch said. "Fitch still expects a resolution to the debt limit before the X-date. However, we believe risks have risen that the debt limit will not be raised or suspended before the X-date and consequently that the government could begin to miss payments on some of its obligations."
The U.S. reached its 31.4 trillion-dollar borrowing limit on January 19, and the Treasury has only 76.5 billion dollars in emergency fund as of Tuesday. Fitch warned that the X-date is approaching fast and that the debt limit may not be raised before the X-date, meaning that the government may exhaust its cash as U.S. sovereign debt is about to mature on June 1 and 2, with a considerable amount of the scheduled government spending. JP Morgan also raised the probability of the U.S. failing to suspend or raise the limit by the X-date to 25 percent.
The global financial market is jittery at the prospect of a debt crisis being only a week away. The yen, a traditional haven currency, spiked as the news broke out about Fitch's placement of the U.S. on rating watch negative, and treasury yields maturing in early June soared to 7 percent.
The Treasury said the congressional gridlock would cause severe hardship to American families and businesses. While the White House and the Republican Party failed to reach an agreement on Wednesday at the fourth meeting, many lawmakers have left for Memorial Day weekend. Both Republican and Democratic Party leadership have reportedly urged the lawmakers to get ready for a debt ceiling vote.
Hyoun-Soo Kim kimhs@donga.com