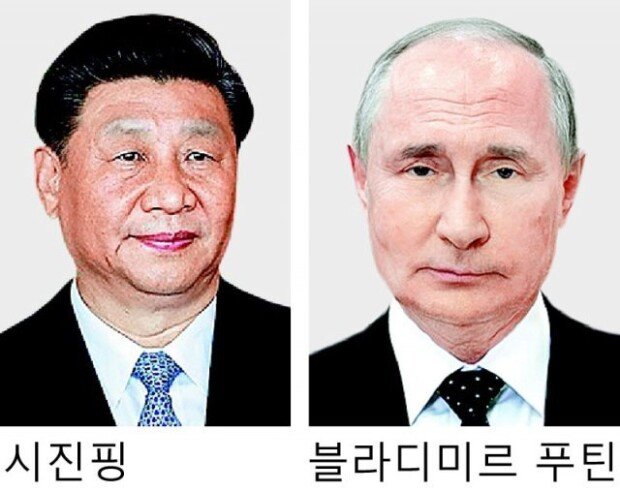 China's Foreign Ministry announced on Friday that President Xi Jinping is expected to visit Russia from Monday to Wednesday next week. As Mr. Xi confirmed his third term and solidified his one-man rule through China's most important political events, China's National People's Congress and the Chinese People's Political Consultative Conference, which closed on Monday, his visit to Russia is seen as a signal of China's determination to resist the U.S. through Sino-Russian cooperation.
"Presidents Xi and Putin will have an in-depth exchange of views on bilateral relations and international issues," said Wang Wenbin, a spokesman for the Chinese Foreign Ministry, expressing the expectation that this would inject new momentum into the bilateral relations.
According to Chinese state media outlets, including The Global Times, on Friday, economic cooperation between the two nations remains active, as evidenced by the adoption of the China-Europe freight train platform on Thursday, which connects Beijing and Moscow. Furthermore, Mr. Xi's "Belt and Road Initiative" appears to be making progress in Russian territory.
During his upcoming visit to Russia, the Chinese president appears to be solidifying his image as a leader in the international community by highlighting China's role as a mediator in the Russian-Ukrainian conflict. On Thursday, China's Foreign Minister Qin Gang urged Ukraine to seek peaceful resolutions in a phone call with Ukrainian Foreign Minister Dmytro Kuleba. In a statement released on February 24, China called on Russia and Ukraine to resume dialogue. According to the Wall Street Journal, Xi is expected to hold a video call with Ukrainian President Volodymyr Zelensky following his meeting with President Putin.
The Western world, including the U.S., has criticized China for only appearing to act as a mediator while secretly supporting Russia with weapons. According to U.S. political newspaper Politico, state-owned Chinese companies supplied Russian entities with assault rifles and other equipment that could be used for military purposes, including drone parts and body armor, between June and December last year.
Ki-Yong Kim kky@donga.com