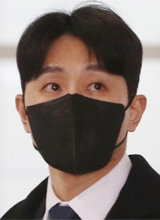 Olympic short-track speedskating gold medalist Viktor Ahn, whose Korean name was An Hyun-soo, was rejected by South Korea after applying for the coaching staff position. Russia offered An to return home.
Director-General of the Russian Federation of Ice Skating Nikolay Gulyayev said in an interview with TASS, a state-owned news agency, that Viktor An is still a Russian citizen. "I am aware that An wanted to continue his career in Russia. We will contact Viktor sooner or later and send our invitation," Mr. Gulyayev said.
Viktor An applied for a coaching staff position in the workplace sports department at Seongnam City Hall in Gyeonggi Province in December 2022 but was eliminated from the double finalists. The Seongnam City office announced that there was no final successful candidate for the position on Jan. 31. It was reported that negative public sentiment toward An, who acquired a Russian citizenship, had an impact.
Viktor An won three gold medals at the 2006 Torino Winter Olympics as an athlete of the Korean national team and added three gold medals at the 2014 Sochi Olympics after becoming a naturalized Russian citizen in 2011. An became a coach afterward for the Chinese national team at the 2022 Beijing Olympics. He did not participate in the 2018 PyeongChang Olympics, as Russia was banned because of its state-sponsored doping system.
Although public opinion in South Korea is certainly not favorable, Viktor An is still treated as a "national hero" in Russia. The Russian media outlets are producing articles about An having failed at recruitment in South Korea and imploring him to come back to Russia.
Russian sports media Sport Express published an article on Jan. 31 entitled "Korea no longer needs you [Viktor An], so why aren't you returning to Russia?" The article wrote that Viktor An "can contribute to the success of the Russian national team. He proved his ability not only as a player but also as a coach of the Chinese national team," wishing for An's comeback. The Russian Post also wrote that "although An did not make it as a coach for the Seongnam City Hall team, he should not care too much. Viktor can find another position."
Heon-Jae Lee uni@donga.com