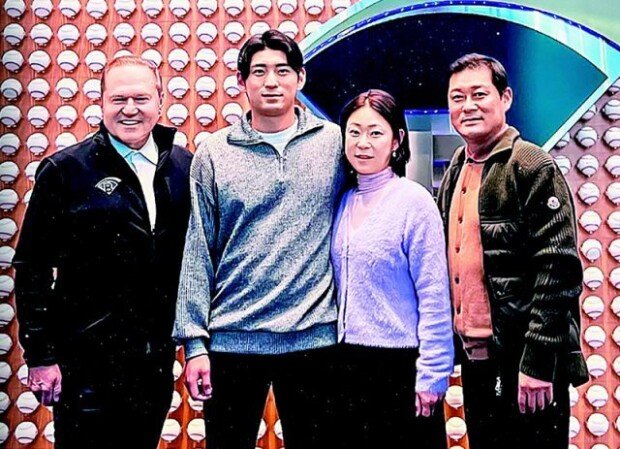 Lee Jung-hoo, a South Korean outfielder for the Kiwoom Heroes, who announced that he would like to play in Major League after the 2023 season, has hired Scott Boras as his U.S. agent, the world's biggest baseball agent. With Boras representing Lee, the star outfielder's dream of entering the Major League is expected to gain momentum.
New York Post columnist Jon Heyman tweeted Wednesday that Lee, a KBO MVP, has hired the Boras Corporation to represent him. Boras is a mega-agent in the MLB who is known as the devil to teams but is an angel to his clients. Every year, he concludes deals that are worth an astronomical amount. In 2019, Boras negotiated a one-billion-dollar (approximately 1.232 trillion won) contract for the first time as a baseball agent.
Scott Boras has already negotiated mega deals this winter exceeding one billion dollars. He got an 11-year, 280 million dollar deal (approximately 345 billion won) for shortstop Xander Bogaerts with San Diego in December 2022. In early 2023, Boras negotiated an 11-year, 331 million-dollar deal (approximately 407.8 billion won) for third baseman Rafael Devers with Boston.
Boras' clientele includes Korean players. Pitcher Park Chan-ho signed a 5-year, 65 million-dollar deal (approximately 80.1 billion won) with Texas in 2001, and outfielder Choo Chin-soo signed a 7-year, 130 million-dollar deal (approximately 160.2 billion won) with Texas in 2013. Boras also represented Ryu Hyun-jin in a 4-year, 80 million-dollar deal (approximately 98.6 billion won) with Toronto in 2019.
Having topped five major hitting categories in the Korea Baseball Organization in the 2022 season, Lee Jung-hoo will be posted for MLB teams after the 2023 season through the posting system (a system under which players' value is assessed privately). Many observers are keenly focused on whether Lee can break the record of Ryu Hyun-jin's 6-year, 36 million-dollar contract (approximately 44.4 billion won) with the Los Angeles Dodgers back in 2012.
Heon-Jae Lee uni@donga.com