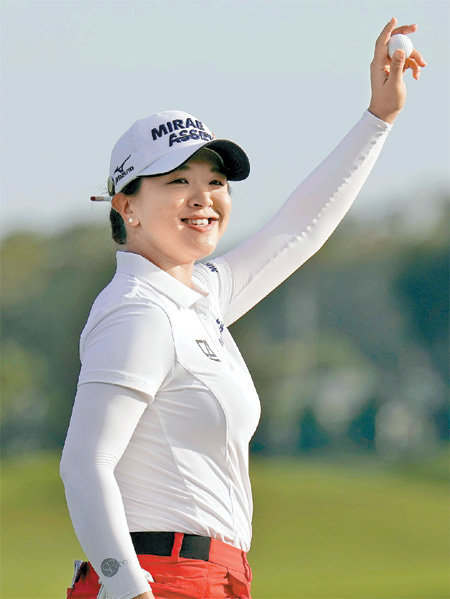 South Korean golfer Kim Sei-young, who is famous for her signature red pants, has captured her second season victory by winning the Pelican Women's Championship.
Kim closed with an even-par with three birdies and three bogeys to finish at 14-under 266 at Pelican Golf Club in Florida on Sunday local time. After earning her first major championship at the KPMG Women's PGA Championship in October, Kim briefly returned to Korea and headed back to the U.S. to win the Pelican Championship.
Kim opened up the final round with a five-shot lead over Ally McDonald but a bogey on the par-3 ninth reduced the margin to three shots. But the South Korean golfer shot a 4-meter birdie in the par-5 14th to widen the margin. Kim claimed the winner's check of 225,000 dollars. "Winning is always an amazing thing," Kim said after the game. "I am so happy to earn my 12th career victory, and it is especially meaningful to win back-to-back major tournaments."
As always, Kim had something red with her at the moment of victory. Kim earned the nickname of "the golfer in red pants" because she always wears a pair of red pants in the final round of every tournament. "I started wearing red pants since I was an amateur golfer at 14 after watching Tiger Woods. The only difference is Tiger Woods wears a red shirt on the last day but I wear a pair of red pants," said Kim.
hun@donga.com