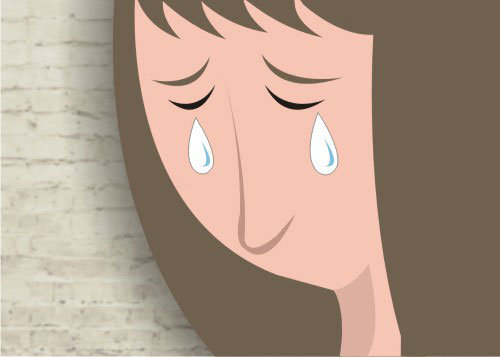 You may feel bad when someone else looks sad as we humans are born with the ability to sympathize with other people. British poet William Blake's "On Another's Sorrow" describes sympathy. "Can I see another's woe/ And not be in sorrow too?/ Can I see another's grief/ And not seek for kind relief?"
The poet extends his sympathy to the feeling of a father who cares about his child. "Can I see a falling tear/ And not feel my sorrow's share?/ Can a father see his child/ Weep, nor be with sorrow fill'd?" It may be the most natural feeling we ever have.
However, there is a precondition to sharing others' emotions. Your eyes are supposed to stay pure to see other's sorrow as it is. Then, you will be able to feel sorry for those in sorrow and console their souls.
What if we lose the ability to see things purely? Others' falling tears or deep sorrow would not make any difference in us as we could not see how people feel nor be affected by their emotions. Sometimes people mock and ridicule those who lost their beloved ones as they have lost the pure eye. Sorrowful tears even open up the door to the heaven and God even moans beside humans as Blake wrote in his poem. "Till our grief is fled and gone/ He doth sit by us and moan." Thus, we are not supposed to insult whoever feels deep despair even if we don't come forward to console them.
In this manner, Blake's poem talks about common sense regarding others' sorrow. Sympathizing with others is one of the greatest gifts we humans have ever received. However, without the eye that sees through others' sorrow, it only turns useless. This commonsense principle lays the foundation for the ethics in our lives.