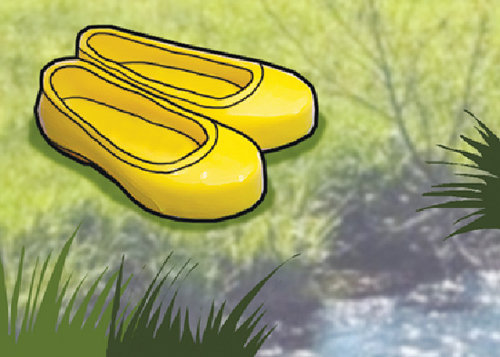 Childhood experiences and memories sometimes become a precious seed of life. This was the case with Korean-Russian writer Anatoly Kim, the winner of the Yasnaya Polyana Literary Award in 2003 who is mentioned as a candidate for the Nobel Prize in Literature. A descendent of the Kang family of Gangneung, the writer was born and raised in Kazakhstan. His childhood, a type of penal settlement for minorities as a result of Stalin's deportation policy, was poor and weary.
Immediately after the war, children could not afford to wear shoes back then. They had to walk on bare feet. One day, Anatoly's father went to the downtown and bought a pair of yellow rubber shoes for the son. It was mesmerizing. Even the smell was good. On the day he went outside in those shoes, however, he got into a problem. He took off his shoes on the riverside and went deep into the river to drink water to quench his thirst but went straight back home without taking his rubber shoes. It was already evening when he figured it out. Even though he ran over to the riverside, his shoes were long gone. When Anatoly asked about his shoes to a shepherd boy, he told him that that old potter who came to draw water probably took them.
The old potter was known to be a strange person. He did not get along with people and did not have any family. His wrinkled face always looked cold and even malicious. The old man came out and asked what was wrong when he heard Anatoly whimpering. Surprisingly, it was a kind voice. He gave Anatoly's shoes back, comforted him back home and even patted his head good bye. He was not a strange person but a fellow-countrymen with a warm heart.
The young boy could never forget his kind voice, acts and stroke. This became a seed for the boy. It was then when "trust on human being's kindnesses" started to sprout in his heart. Humanism that is penetrated in the writer's philosophical and fantastic novels such as "Squirrels," "The Forest of Father" and "The Village of Centaur" is the fruit of that seed. Thus, this is the reason why experiences and memories of childhood is so important for each one of us.
yes@donga.com