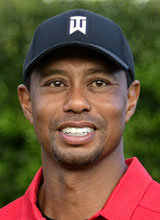 Tiger Woods made his first hole-in-one at the age of six, and his first official hole-in-one at a contest was made during his PGA debut. By recording hole-in-one at hole No. 16 (2 par) at the final round of Greater Milwaukee Open in 1996, he let the world know the appearance of a golf emperor. He recorded three hole-in-ones at official contests including the Phenix Open in 1997 and Old International in 1998.
Since then, Tiger Woods did not make any hole in one for a while. It has been, however, belatedly discovered that Woods shared a high five for hole-in-one. Woods, who is participating at the Hero World Challenge held at Bahamas' Albany Golf Course (par 72) from Thursday delivered that he succeeded his 20th hole-in-one to reporters before the contest.
Woods engaged in practice rounding with Fred Couples at the Madison Club in La Quinta, California last Thursday with a contest of the century ahead with Phil Mickelson. The ball he hit at hole two (par 2) to a three iron went straight into the hole. His son Charlie was also with Woods. It has been 20 years since he recorded a hole-in-one in 1998.
Woods, who had suffered from back injury, succeeded in his comeback by winning the FedEx Cup Playoff Tour Championship in September. By winning a trophy in five years and one month, he recorded his 80th win in total at the PGA Tour.
Heon-Jae Lee uni@donga.com