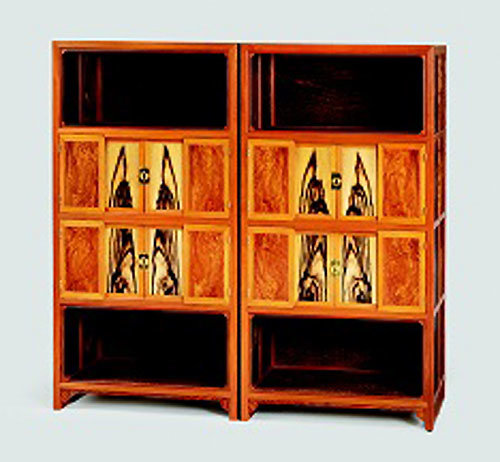 Cabinet maker Park Myung-bae (age 68), national intangible cultural heritage No. 55, who have devoted his life in making traditional furniture for 50 years, will hold his fourth individual exhibition at the Hangaram Art Museum (exhibition hall No. 7) at the Seoul Art Center in Seocho-gu, Seoul from Saturday.
Park have been creating furniture that boasts traditional beauty and harmonizes in modern people's living spaces at the same time. His works (photographs) show off a natural and clean beauty by preserving the pattern and color of the tree itself. In particular, there are a lot of furniture that are made of "zelkova trees."
This exhibition will display some 40 furniture works including wooden furniture that re-interpreted bookcases, cabinets, stationery chests, medicine chests, bedside drawers as well as meeting table that can be used in offices and three-story cabinet designed as a bedroom storage in a modern way.
"I hope that people will be able to enjoy the simple pleasure of traditional wooden furniture in modern life spaces," said Park. "I also hope that we are able to enjoy and share the traditional meaning of beauty." The exhibition will be opened until November 12 and is free of charge.
Won-Mo Yu onemore@donga.com