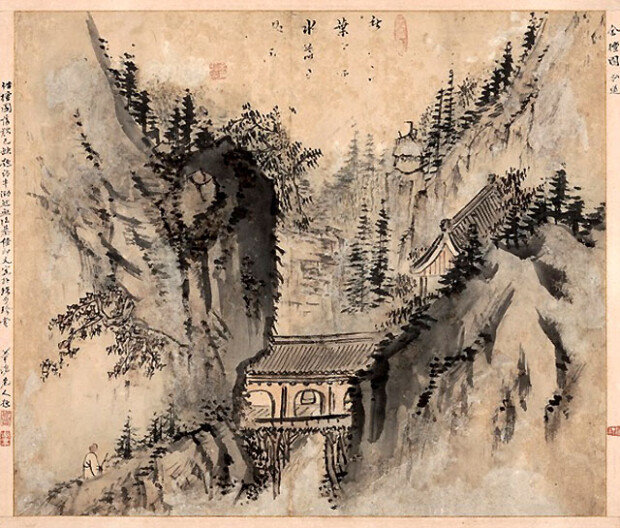 What is the Buddhist temple that appears in the "Sansaguiseungdo" drawn by Kim Hong-do (1745-?)? A recent analysis found that the temple is "Shinkwangsa" located in Haeju, Hwanghae Province.
The My Art Auction, an auction house specializing in antiques in Korea, said on Tuesday that the Buddhist temple depicted in the "Sansaguiseungdo" is confirmed to be the "Shinkwangsa."
The "Sansaguiseungdo" portrays a Buddhist monk walking with a cane toward a Buddhist temple located deep in the mountain on an autumn day. The painting is thought to be very rare in that Kim Hong-do, unlike Jung Sun, rarely drew from nature. But the painting has not been studied sufficiently, for example when and why it was drawn, as the four-line poem written at the top has been damaged badly.
The "Sansaguiseungdo" will be disclosed to the public at the 29th My Art Auction, which will be held on Thursday at the Dongduk Art Gallery.
Won-Mo Yu onemore@donga.com