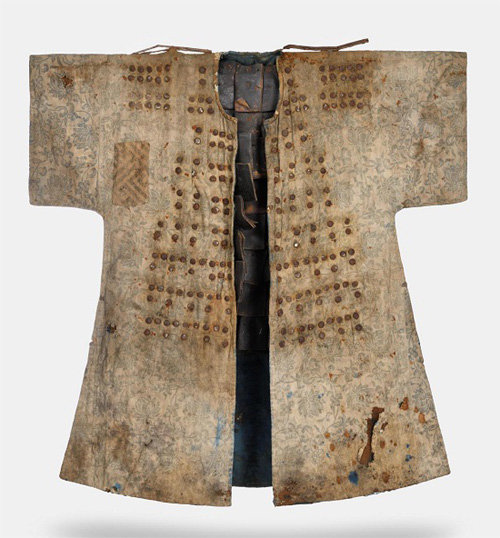 The armor worn by an infantry soldier (photo) of the late Joseon Dynasty was returned to Korea in 100 years. The Overseas Korean Cultural Heritage Foundation announced on Wednesday that the Archabbey of Sankt Ottilien Mission Museum located near Munich in Germany had donated the artifact, which is estimated to be from the late 18th century, in January this year. The armor, made of cotton, had undergone investigation and preservation process and unveiled at the National Palace Museum of Korea earlier that day.
It has not been known when the armor had been taken out of the country, but it is estimated to be around the 1910s and 1920s, when the priests from the archabbey promoted missionary work in Korea.
The Archabbey of Sankt Ottilien Mission Museum is home to some 1,700 Korean artifacts. In 2005, the archabbey had permanently leased the Album of Paintings by Joseon painter Jeong Seon to the Waegwan Abbey in Chilgok, North Gyeongsang Providence. In January this year, it also returned Yangbongyoji, Korea's first apiculture textbook, in the form of permanent lease. The recent return was made after the Overseas Korean Cultural Heritage Foundation, having investigated the archabbey's artifacts, expressed interest in preserving the armor to the archabbey, who readily agreed to the request.
Won-Mo Yu onemore@donga.com