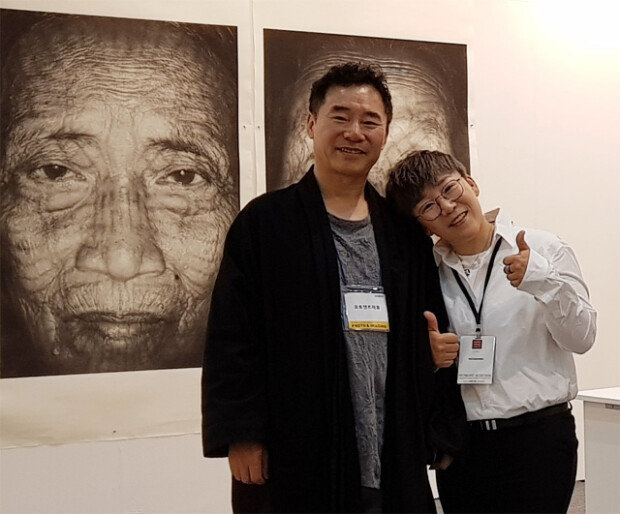 Former world No. 1 ranked South Korean golfer recently earned herself a new title of art gallery director.
Shin Ji-yai bought a Hanok, traditional Korean-style house, in Gwangju last year and renovated it into a three-room art gallery. The gallery will have an opening ceremony on Friday. "I wanted to give a special present to my father, who is currently acting as a photographer," she said.
Shin named the gallery "Hyeyoom." When asked about the meaning of it, Shin said, "It means a thought in pure Korean. I named the gallery Hyeyoom because I wanted the artists and visitors to share their thoughts and communicate one another through art works."
It is widely known that Shin managed to overcome the grief of losing her mother in a car accident when she was only a middle school student and became what they call a South Korean golf queen. Her father, Shin Jae-sub, supported his golfing daughter with the insurance and condolence money. After becoming No.1 in the international ranking in women's golf in 2010, Shin said she would stand on her own and told her father to go and pursue his dreams.
During college years, majoring in veterinary science at Chonnam National University in the 1980s, Shin's father fell in love with photography. He was expelled from college for participating in a student movement but later receive his diploma after reentering the college in 2011. He went on to study for a master's degree in photography at Kwangju University. He has held five solo exhibitions so far as a documentary photographer.
Shin won a major competition on the 2018 Japan Golf Tour to be ranked at 4th on the money list. "I wanted to become an artist before playing golf. Golfers and artists both should have creativity and they need some kind of stage to show it," she said. "Opening an art gallery is like a dream come true for my dad and myself. I want to be a help to artists."
Jong-Seok Kim kjs0123@donga.com