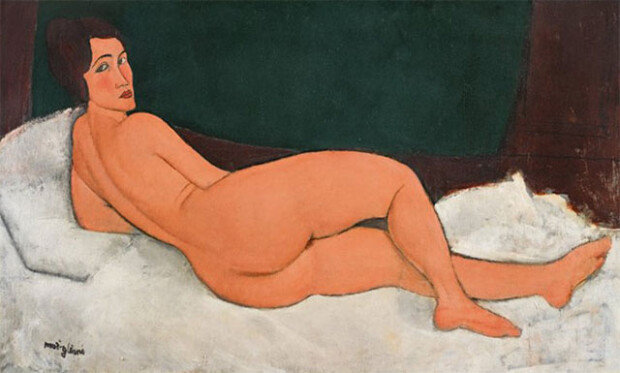 "Nu couché," a representative painting by Italian artist Amedeo Modigliani (1884-1920) will be in auction in May. The work is estimated at 150 million U.S. dollars, which is the highest price in the history of auction for art works.
The United States' CNN reported on Tuesday (local time) that the Sotheby's, one of the world's largest brokers of fine art will be auctioning "Nu couché" at the May Impressionist and modern art evening sale in New York. Nu couché depicts the image of a French woman looking back while resting, lying down in nude.
Another work of the Nu couché series, was sold for 170.4 million dollars at Christie's in New York in November 2015. The Italian artist drew a total of 22 nude paintings of women lying down.
The highest estimate price for a work before auction was "Femmes D Alger" by Pablo Picasso. It was estimated to be sold at 140 million dollars at Christie's in New York in 2015 but actually sold at 179 million dollars.
The highest price ever realized for a work sold at auction was "Salvator Mundi" by Leonardo da Vinci, which recorded 450.3 million dollars.
chan2@donga.com