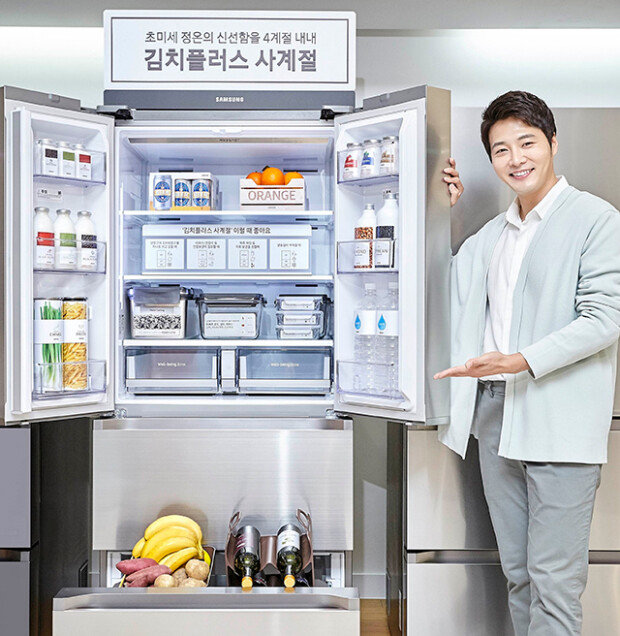 Samsung Electronics has released Kimchi Plus Four Seasons, the latest model of its premium kimchi refrigerators that can store a variety of food ingredients in their best conditions.
South Korea's tech giant unveiled last September its first kimchi fridge, Kimchi Plus that provides an ideal storage environment according to the properties of different ingredients – tropical fruits, roots and bulb vegetables and wine. The latest model is designed to have more ingredient-specific storage spaces, such as storage space for roots and bulb vegetables, a stand for bananas, and a wine rack. It also features a constant temperature technology that maintains a constant temperature with a margin of error of ±0.3 degrees and 17 different storage modes for each food ingredient.
Kimchi Plus Four Seasons come in two sizes of 584 liters and 486 liters and is priced between 2.5 million won and 3.3 million won. "Our latest Kimchi Plus Four Seasons will lead the era of a new kimchi refrigerator that allows consumers to make the most use of storage space, to keep pace with the growing market of a secondary fridge and the increasing proportion of single-person household," said Choi Ik-soo, executive vice president of Samsung's home appliance division.
Jae-Hee Kim jetti@donga.com