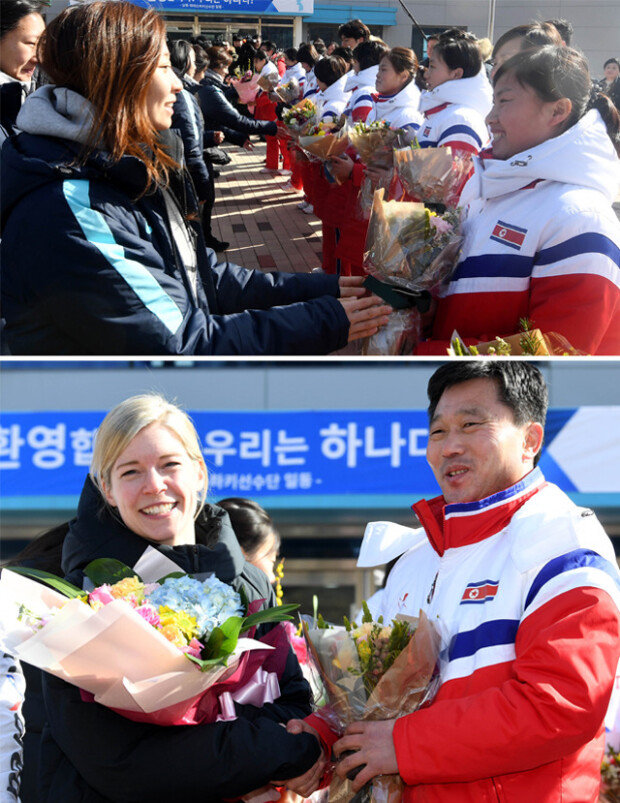 An official at the Korea Ice Hockey Association said that little is known about Pak Chol Ho, the head coach of the North Korean women's ice hockey team consisting of 12 players.
In fact, Pak visited South Korea last year as a member of the North Korean staff participating in the 2017 IIHF Women's World Championship Division II Group A competition in Gangneung.
North Korea sent Pak with the 12 players under the agreement reached at the "PyeongChang meeting" chaired by the International Olympic Committee (IOC) on last Saturday. At that time, the IOC and the two Koreas agreed that the unified inter-Korean women's ice hockey team will involve 12 North Korean players and one official. Although Pak has the title of head coach, he will likely play the role of a staff member.
While Sarah Murray, head coach of the South Korean women's ice hockey team, will take full control over the unified team, the North Korean coach is expected to speak for the North Korean players.
Heon-Jae Lee uni@donga.com · Yun-Cheol Jeong trigger@donga.com