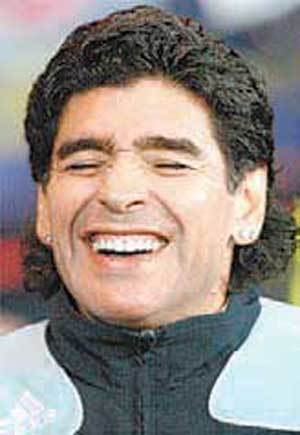 Argentinean soccer icon and coach of his country`s national team Diego Maradona, 49, has become a grandfather.
The Associated Press yesterday said Maradona`s daughter gave birth to a boy in Madrid, Spain, named Benjamin Aguero Maradona.
The baby was said to look like his mother and was born in perfect health.
The father, 21-year-old Sergio Aguero, plays for Atletico Madrid and for Argentina`s national team.
Aguero could not attend at the time of delivery. The baby had not been expected to arrive until later this month.
Diego Maradona expressed his joy since he had expressed his desire to have a grandson several times.
The report said the family will travel to Spain from Argentina soon to celebrate the baby's birth.
The baby's birth made headlines in Argentina.
creating@donga.com