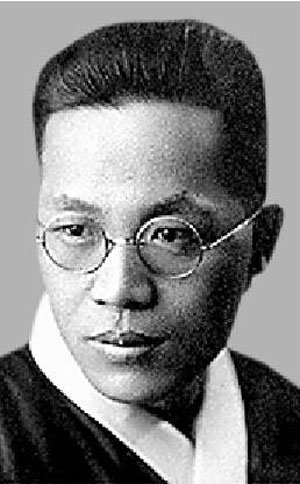 In commemoration of the 50th anniversary of the passing of Korea's photography pioneer the late professor Shin Nak-gyun (1899∼1955, picture), his book "The First Photography Written in the 1920s" (550pages, Younoo Publishing Company, 70,000 won) has been released.
As chief photographer for Dong-A Ilbo, Shin was one of the leaders of the Japanese flag effacement incident during the Berlin Olympics marathon victory of athlete Son Gi-jeong in 1936.
Republished in honor of 77 years of print, this book is a replica of the four books – "Photography Lecture," "Material Chemicals," "Summary of Lighting," and "Photography Terminology Appendix-Material Chemicals Appendix" organized in modern Korean that Shin wrote after graduating from the School of Photography in Tokyo and while lecturing on photography at the present-day Seoul YMCA back in his homeland.
In 1927, Shin was the first Korean to graduate from the School of Photography in Tokyo, return to Korea, and study the new field of photojournalism as a recruit for the chief photographer position at Dong-A Ilbo in 1934.
Mun-Myung Huh angel@donga.com