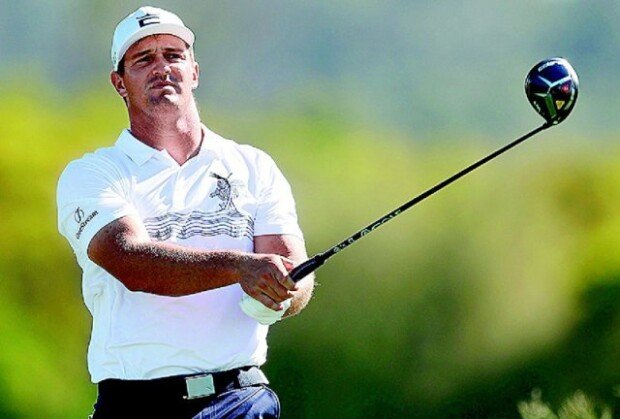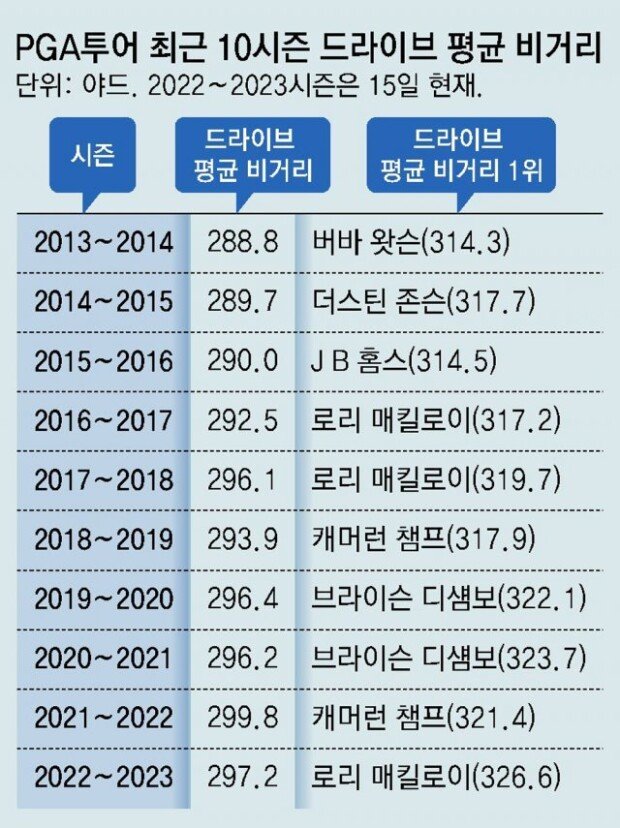 It will become difficult to see a golfer with a driving distance of over 350 yards.
On Wednesday, the United States Golf Association (USGA) and the U.K.-based R&A, which are in charge of global golf rules, made a joint statement that they would limit golf ball performance used by players at professional competitions to limit the increasing driving distance.
The USGA and R&A will change a relevant rule in the next three years to limit the driving distance to 317 yards (about 289.9 meters) when the ball is struck at 127 miles per hour. Once the rule is applied, professional golfers must switch to the ball that flies less. The driving distance of top power hitters of the PGA Tour is expected to decrease by 15 yards. The rule is not applied to amateur golfers.
The new rule to be introduced came about from a concern that the essence of golf is damaged due to the increased driving distance. This season's average driving distance of PGA Tour golfers rose by about four percent from 285.9 yards 20 years ago to 297.2 yards. The number of power hitters with a driving distance over 300 yards on average also increased from nine to 83 during the same period. Rory Mcllroy hit a maximum 362-yard tee shot during the PGA Tour The Players Championship, which ended on Monday.
The problems caused by the increasing driving distance have been consistently raised. With more power hitters on the field, a strategic approach to courses using various clubs is becoming less frequent. Golf courses are also becoming longer. The symbolic 13th hole of the Augusta National Golf Club, where the Masters Tournament will be held starting on April 6, became 545 yards with the addition of 35 yards. Longer courses mean longer playtime. The USGA and R&A limited the length of the driver shaft to 46 inches last year to reduce the driving distance, but it did not have much effect.
While the USGA and R&A plan to collect opinions until August, some are opposing the recent decision. Acushnet, the manufacturer of Titleist, which is the golf ball most commonly used by professional golfers across the world, opposed the decision by saying that players will have to use the golf ball with a shorter driving distance than what they used in the 90s. "It's a great handicap for us guys that have worked really hard to learn how to hit it farther," said Bryson DeChambeau, a well-known male power hitter. "I think it's the most unimaginative, uninspiring, game-cutting thing you could do." The PGA Tour said that it would conduct a comprehensive and independent review of the matter. The organization added that it would do its best to benefit golf and help the Tour, golfers, and fans enjoy games without negative effects.
Hong-Gu Kang windup@donga.com