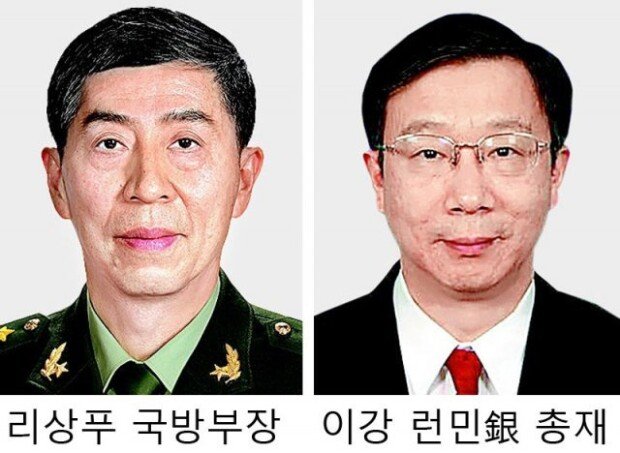 Two prominent figures from China's most important political events – the National People's Congress and the Chinese People's Political Consultative Conference have garnered global media attention. They are Li Shangfu, the newly appointed National Defense minister, and Yi Gang, the governor of the People's Bank of China who secured his second term.
Li Shangfu was appointed as the Defense Minister and State Councilor by the State Council of the People's Republic of China on Sunday. Despite being subject to U.S. government sanctions, Chinese President Xi Jinping elevated Li's position by appointing him as the Defense Minister.
In 2018, the administration of former U.S. President Donald Trump sanctioned Li and China's Equipment Development Department – which he was in charge of at the time – for purchasing Russian weapons, including 10 Su-35 combat aircraft and the S-400 surface-to-air missile system. As a result, Li is prohibited from obtaining a U.S. visa, using the U.S. financial system, or holding assets within the U.S. jurisdiction.
On Monday, the Central News Agency of Taiwan reported that Li's promotion to the rank of General in the People's Liberation Army, as well as his appointment as Defense Minister and State Councilor by President Xi, reflects Xi's aim of building a modern military power that exceeds that of the U.S. Li's expertise in military equipment has likely played a role in his appointment.
Yi Gang's second term as the governor of the People's Bank of China indicates President Xi's third term economic policy prioritizes stability over growth. Given that China's two top economy leaders have already changed to Premier Li Qiang and Vice Chairperson He Lifeng, a change in the Governor of the Bank of China may not signal stability to the market. This suggests that the Chinese government has opted to promote stability by expanding domestic consumption, rather than relying solely on monetary policies such as changing interest rates.
Ki-Yong Kim kky@donga.com