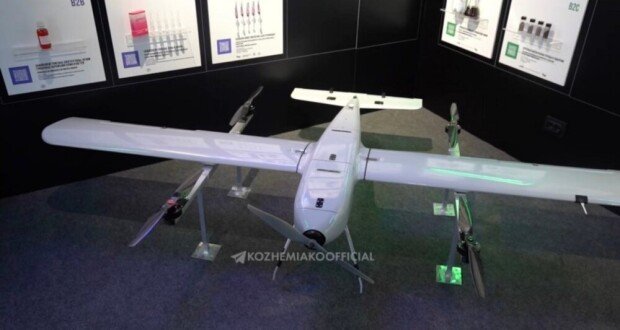 Chairman Kim Jong Un of North Korea recently completed a 6-day, 5-night visit to Russia during which he received gifts from Russia, including suicide drones that have been used for lethal purposes in the conflict in Ukraine. It's important to note that Russia's provision of these drones to North Korea violates UN Security Council sanctions against North Korea. North Korea has been actively utilizing unmanned aerial vehicles and drones as a means of potential provocations against South Korea. This includes instances such as infiltrating five unmanned aerial vehicles into the airspace of the metropolitan area in December of the previous year. Additionally, during a military parade held in July, North Korea unveiled drones named 'Saetbyul-4' and 'Saetbyul-9,' which bear a resemblance to the U.S. high-altitude unmanned reconnaissance aircraft RQ-4 Global Hawk and unmanned attack aircraft MQ-9 Reaper.
According to Russia's TASS news agency on Sunday (local time), Governor Oleg Kozemyako of Russia's Primorsky Krai toured the Vladivostok Military Expo in the company of Chairman Kim. During the visit, Governor Kozemyako presented Chairman Kim with five suicide drones and one reconnaissance drone equipped with vertical takeoff capabilities (pictured). It's important to note that the provision of these drones constitutes a breach of UN Security Council Resolution 2397, which was adopted in 2017 and prohibits the export of industrial machinery to North Korea. Since attack and reconnaissance drones can directly enhance North Korea's military capabilities, this action is interpreted as a violation of Security Council Resolution 1718, established in 2006.
The Russian Ambassador to North Korea, Aleksandr Matsegora, revealed on Russian television on Sunday that Russia had offered food assistance to North Korea, but North Korea declined it. Ambassador Matsegora was present during the extended meeting of the North Korea-Russia summit. During the broadcast, he mentioned, "In 2020, we provided 50,000 tons of wheat as humanitarian aid at no cost, and we are prepared to offer such assistance again." However, he also stated that North Korea had expressed they did not need it. Ambassador Matsegora noted North Korea achieved a satisfactory harvest level this year. Instead of focusing on food aid, Chairman Kim discussed potential cooperation in hydroelectric power generation with Russia for future collaboration.
newjin@donga.com · yea@donga.com