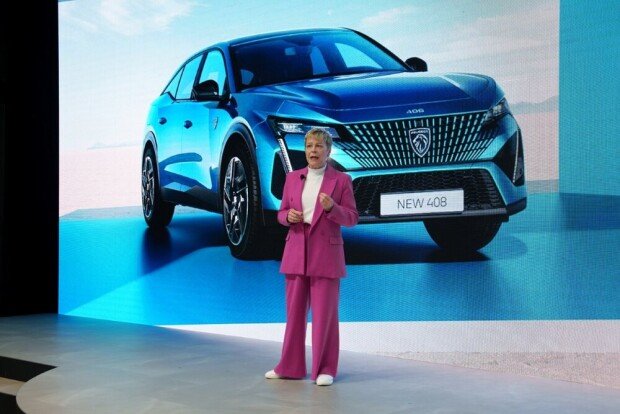 Peugeot CEO Linda Jackson described South Korea as a trendsetter in various fields while explaining why the New Peugeot 408 was first released in the country across the Indo-Asia-Pacific region.
"The direction in Korea can undoubtedly have a halo effect in other global markets, which is why we swiftly introduced this model in Korea," said CEO Jackson in a press conference at SJ Kunsthalle in Gangnam-gu, Seoul, on Wednesday, adding that she is well aware of the global influence of South Korea centered on K-pop and K-drama. She stressed that it matters for the French carmaker to release its models as early as possible in South Korea to receive consumer feedback, implying that it will stick to the strategy with New Peugeot 408 and other new models.
Indeed, Peugeot has made impressive dedications to the South Korean market. The idea is to build up to 18 showrooms and client service centers nationwide by 2025, with an investment of 40 billion won in the local market for the next three years. Given that the country grew up to be Mercedes Benz's fourth largest consumer and BMW's fifth most successful market in the world as of last year, Peugeot intends to improve its network of authorized service centers, which has previously been regarded as its weakness.
At the press conference, Peugeot's Inception Concept model featuring Level 4 autonomous driving debuted in the South Korean market.
hee@donga.com