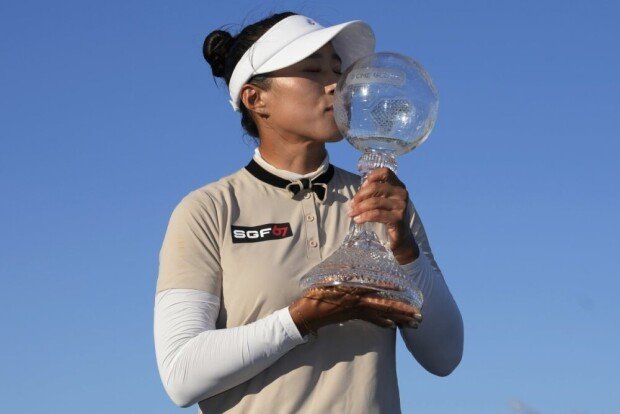 Yang Hee-young has emerged victorious at the LPGA Tour's season-ending event, clinching her first title in nearly five years.
On Monday, Yang secured her triumph at the Tiburon Golf Club Gold Course in Naples, Florida, dominating the CME Group Tour Championship's final round. With a performance featuring an eagle, five birdies, and a single bogey, the 34-year-old achieved a remarkable 27-under-par 261, outpacing joint runners-up Nasa Hataoka of Japan and Allison Lee of the U.S. by three strokes and claiming a substantial $2 million prize. This marks Yang's long-awaited return to the winner's circle, her last victory dating back to the Honda LPGA Thailand in February 2019.
The South Korean seasoned competitor with 16 years on the tour celebrated her fifth career win and her first on American soil. The final round saw her initially trailing Hataoka, but a spectacular eagle on the 13th hole, achieved with a precision 58-degree wedge shot from 80 yards, dramatically shifted the momentum. She further solidified her lead with a critical birdie on the 17th hole as Hataoka faltered with a bogey on Thursday, culminating in Yang's triumph marked by a final birdie on the 18th hole.
The year posed significant challenges for Yang, who suffered an elbow injury from rock climbing, impacting her performance. Reflecting on her tumultuous season in a post-tournament interview, Yang shared, "I've experienced highs and lows throughout my golf career, but this season was the first time I seriously contemplated retirement. Through the unwavering support of my coach and caddie, akin to family, I managed to navigate through these difficulties."
Heon-Jae Lee uni@donga.com