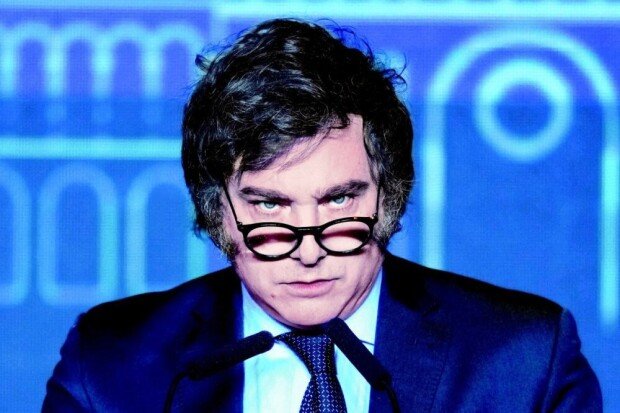 Javier Milei, the extreme right-wing economist and leader of the Libertarian Advance Party, claimed victory in Argentina's presidency on Sunday. The people, suffering from severe economic hardships including 140% hyperinflation and a poverty rate in the 40% range, entrusted power to this eccentric politician who appeared like a comet, advocating for 'minimal government.'
Javier Milei is set to start his four-year tenure as President of Argentina on Dec. 10, having won a decisive 55.7% of the vote, with 99.3% of the ballots counted. He triumphed over Sergio Massa, the current Minister of Economy and the 'Front for All,' candidate, who received 44.3% of the vote. Analysts suggest that this result indicates a significant shift in voter sentiment, moving away from the incumbent leftists and their populist policies, such as distributing cash handouts. In a stirring victory speech, Milei proclaimed, "The reconstruction of Argentina has begun. Now, there will only be radical changes." Throughout his campaign, Milei made headlines with bold, liberal promises. His agenda included proposals to abolish the Central Bank and the Argentine peso, adopt the U.S. dollar, reduce the size of government departments, and legalize organ trade – policies that marked a stark departure from conventional politics in Argentina.
Milei's triumph is seen as a potential halt to the 'Pink Tide' - a term denoting the rise of leftist leaders in Latin American nations such as Brazil and Colombia. His election could also shadow the upcoming U.S. presidential race in November next year. In a show of support, former U.S. President Donald Trump took to his social media platform, 'Truth Social,' lauding Milei: " Truly Make Argentina Great Again!!" This echoes Trump's own campaign slogan and signals his aspirations for the next U.S. election.
tree624@donga.com