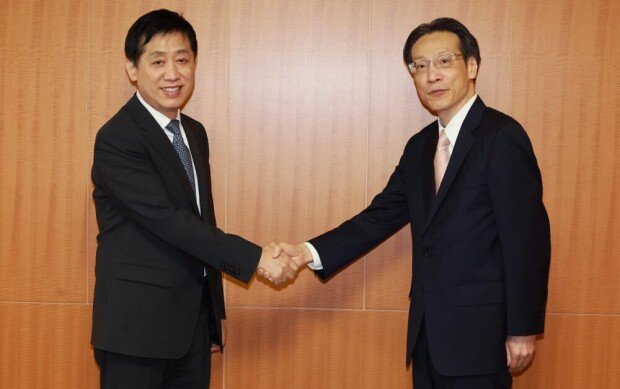 The financial regulators of South Korea and Japan have agreed to resume regular bilateral talks after seven years. The two leadership will discuss financial industry oversight, policies, and other relevant issues.
The announcement came from the Financial Services Commission of South Korea, stating that FSC Chairman Kim Joo-hyun and Japan's Financial Services Agency Commissioner Teruhisa Kurita have agreed to this resumption. The FSC highlighted that the meeting of the two financial regulators, which will be made in eight years since 2015, has been agreed on in continuation of the normalization of the relationship between the two countries. The two financial regulators will meet in Seoul on December 19 and 20.
During the meeting, Mr. Kim and Mr. Kurita will exchange insights on climate change and the digitization of financial services. They also aim to enhance bilateral cooperation for financial stability and the development of financial markets. This marks the first resumption of regular bilateral meetings between the financial authorities of both countries in seven years since June 2016. Financial Supervisory Service Chairman Lee Bok-hyun previously met with Commissioner Kurita in July and discussed the possibility of resuming these meetings.
wskang@donga.com