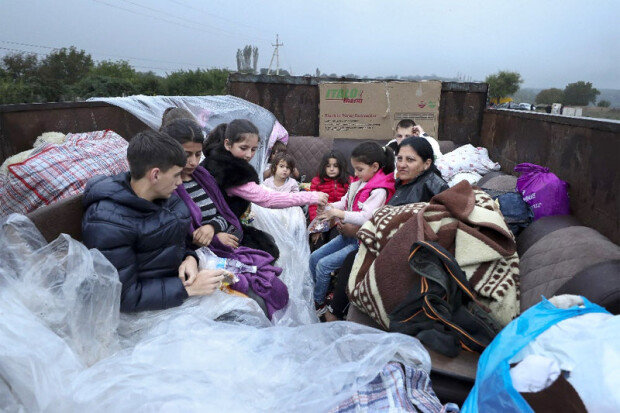 Amidst the escalating conflict between Armenia and Azerbaijan in the Caucasus region, ethnic Armenian residents in Nagorno-Karabakh, a contentious area, are desperately attempting to flee, fearing the potential for "ethnic cleansing" as Azerbaijan gains control.
As reported by the Associated Press, the Armenian government declared on Tuesday that at least 6,650 individuals from the Nagorno-Karabakh region had crossed into Armenia. The Nagorno-Karabakh Armenian Autonomous Government leadership asserted that "99% of the Armenian residents in the region wish to enter the country."
Nagorno-Karabakh, with a population of 120,000, is predominantly inhabited by Armenians who have resided there since the Soviet era. Nevertheless, after the dissolution of the Soviet Union in 1991, this region became incorporated into independent Azerbaijan. When Armenians established an autonomous government and declared independence, it became a focal point of conflict between the two nations.
The two countries had managed to maintain a delicate balance of power with the mediation of Russia. However, armed conflict resumed while Russia's attention was directed towards the war in Ukraine. Azerbaijan initiated an attack last Tuesday, alleging that its civilians had been killed in a landmine explosion. Subsequently, last Wednesday, Azerbaijan secured the surrender of the autonomous forces, gaining control of the region.
Nagorno-Karabakh residents started a large-scale migration, believing that they had no means to survive after the ceasefire accord was reached," a resident told Reuters. "No one is returning. The Nagorno-Karabakh chapter has come to a permanent end."
purple@donga.com