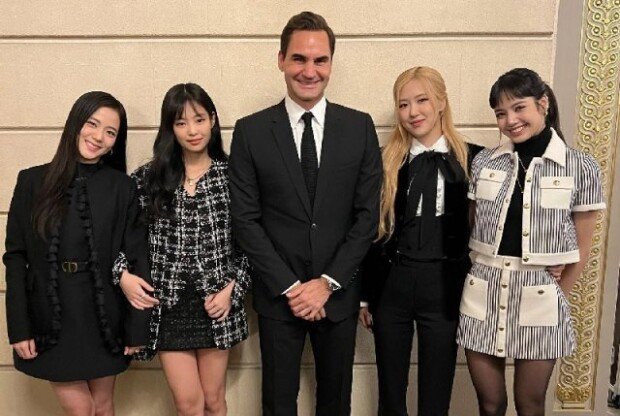 "My kids said this was a definite IG post," wrote Roger Federer of Switzerland, a former professional tennis player who retired last year, on an Instagram post uploading a photo taken with Korean idol group Black Pink. Federer has four children: two 14-year-old-twin daughters and two nine-year-old twin sons.
The post, featuring the legendary tennis player that won 20 trophies at major tennis tournaments in a suit and smiling sheepishly with Black Pink members, got more than 970 thousand 'likes' within 20 hours since it was uploaded.
Coco Gauff of the U.S., a well-known Gen Z tennis player, wrote "Blink??? (Black Pink fan)" under the post. When other fans asked the same question, Federer left a winking emoticon.
The tennis player continues to engage in various activities worldwide after retiring from professional tennis. He prepared for the Met Gala in New York last week and is currently staying in Paris.
Bo-Mi Im bom@donga.com