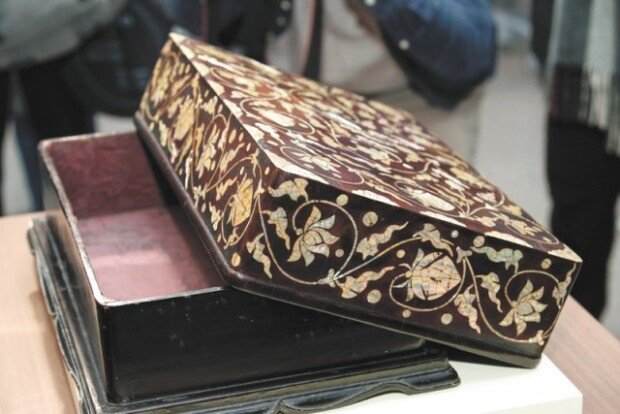 Having long been kept by a Japanese national, a traditional Korean lacquer box made in the mid-Joseon period based on the technique of mother-of-pearl inlay made its way back to the motherland.
A special ceremony opened on Wednesday at the National Museum of Korea in central Seoul to celebrate the donation of a Korean inlaid-lacquer jewelry box, which was crafted back in the Joseon era and bought by the Young Friends of the Museum (YFM) at a Sotheby's auction last year. The group is led by Hyosung Group Vice Chairman Cho Hyun-sang, which comprises around 100 young business leaders who support the museum.
The Najeon-based work of art, 31 centimeters long and 46 centimeters wide, is highly recognized as one of the masterpieces devised in the 16th century during the mid-Joseon dynasty.
Shin Seong-soo, Friends of NMK's Relics Collection Committee head, said, "It had long been possessed by the Ouchi family in Japan, known as descendants of Baekje. Buying it at a Christie's auction back in 1991, a Japanese private collector kept it for more than 30 years." After he died last year, the YFM purchased the piece from Sotheby's and brought it back to the nation.
always99@donga.com