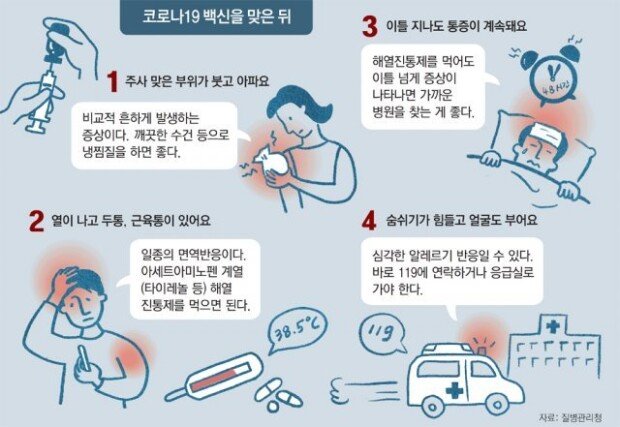 South Korea has decided to launch the AstraZeneca vaccination program as planned following the ruling of the European Medicines Agency (EMA) that the AstraZeneca jab is irrelevant to blood clots. Having said that, the government's official announcement will be made next Monday on the vaccine's safety issues amid increasing public concerns.  
"We have no grounds for putting the AstraZeneca vaccination initiative on hold across the nation considering the international organization's verification and adverse vaccine reactions reported up to now," said the Central Disaster and Safety Countermeasure Headquarters on Friday. "The vaccination program will begin as scheduled." Starting from next Monday, the government will vaccinate patients aged 65 and above and medical practitioners at convalescent centers and facilities. In the second quarter of the year, an additional number of 7.704 million citizens will get a COVID-19 vaccine injection.  
South Korean Prime Minister Chung Sye-kyun on Friday ordered health authorities to solicit health professionals' opinions, saying that the government should make sure to erase public doubt and insecurity when it is about to expand AstraZeneca vaccinations.
The Korea Centers for Disease Control and Prevention next Monday will announce the results of its discussions on the health safety issues with the AstraZeneca injection at a preventive injection special committee over the weekend. The EMA's Pharmacovigilance Risk Assessment Committee on Thursday (local time) ruled that the AstraZeneca jab does not involve high risks of blood clots. However, it advised that some abnormal reactions accompanied by blood clots require further research.
Sung-Gyu Kim sunggyu@donga.com