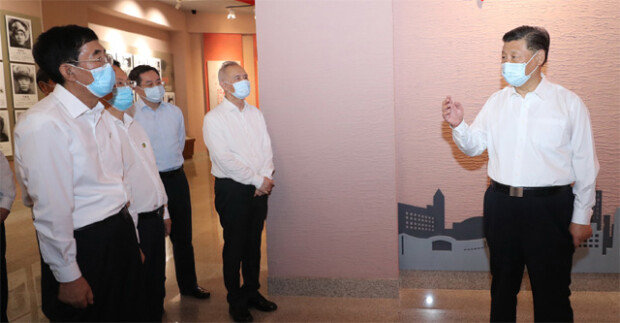 Over the latest closure of the Chinese Consulate in Houston, the U.S., President Donald Trump said it is always possible to close more Chinese missions. Despite the strong opposition from Beijing and worries from the international community, the U.S. president has fueled such concerns, hinting at the possibility of further cranking up the intensity of crackdowns against China.
"We thought there was a fire in the one that we did close and everybody said 'There's a fire! There's a fire!' But I guess they were burning documents or burning papers and I wonder what that's all about," President Trump said during a White House briefing, insinuating that there may have been attempts to destroy evidence of China's illegal activities at the Consulate building.
During a Senate Foreign Relations Committee on America's China policy on Thursday, Deputy Secretary of State Stephen Biegun said the closure was in compliance with Trump's instructions. Biegun criticized Beijing, citing a series of disputes stemming from China's theft of American technologies and infringing on its intellectual properties as background of the measure.
The Chinese embassy in America issued a statement, calling America's allegation a groundless sophistry. During an interview on ABC, Cai Wei, Consul General of China in Houston, said he was greatly shocked by America's decision, pouring a raw criticism against American politicians who he accused are "habitual liars."
lightee@donga.com