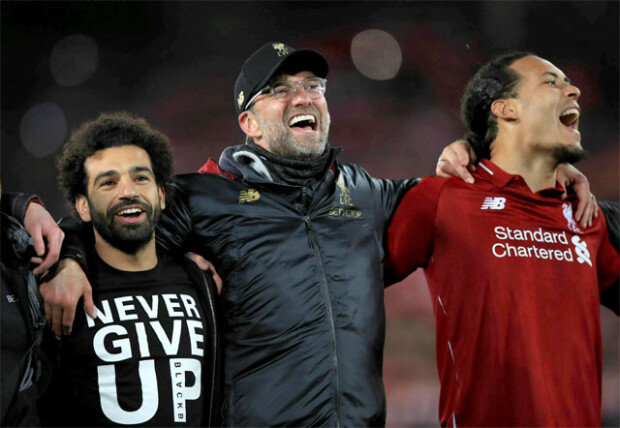 A man of big build kneeled down with a thud once his team turned out to be the winner. Joining his hands as if he was praying, he then collapsed in tears with his hands covering his face. Several players who lost the game sobbed on the field. It was the two sides of a dramatic match with tears of joy and despair in coexistence.
The UEFA Champions League where South Korean soccer player Son Heung-min joins is witnessing one dramatic miracle after another. Trailing 2-0 from the first half of the 2nd round of the semi-final, Spurs gained three goals against AFX Ajax on Thursday. A miraculous goal was made by Tottenham right before five minutes of stoppage time was over. A subtly harmonious scene was displayed on the field when Tottenham manager Mauricio Pochettino was reduced to tears in the midst of excitement and frenzy among the athletes jumping here and there. Becoming the first Tottenham manager who led the 137-year-old club to the long-awaited final, Pochettino said in an interview that he would not be able to come across such a miraculous moment without being on the football field, expressing his gratitude toward the sport.
Another drama unfolded on the previous day. Amid the dark clouds over the fate of Liverpool FC that lost 0-3 to FC Barcelona in the first leg, the England-based football club stunned its Spanish counterpart led by god of soccer Lionel Messi by a whopping 4-0 margin, making itself to the UEFA Champions League final. The spectators in Anfield stadium were driven into a state of ecstasy. One of them was Mohamed Salah Ghaly who showed signs of concussion due to an injury during last week's English Premier League match and stayed in the stand. Salah rushed down to the ground to share the moment of joy with his team colleagues. The message "NEVER GIVE UP" was written in white on his black T-shirt. The Daily Mail assessed that his message was wise properly enough to boost the morale of his team colleagues.
Never giving up is the beauty of sports including soccer. As legendary Major League catcher Yogi Berra once said, "It ain't over 'til it's over." Fighting to death, both Tottenham Hotspur FC and Liverpool FC turned the tables to leave an unforgettable impression in the minds of their fans. In high hopes of winning a victory, athletes fight to the last breath on the field. They demonstrate that what is impossible is miraculously possible, allowing us to distance ourselves from the daily grounds. However, what constitutes a miracle in our ordinary lives also comes down to the spirit of never giving up. The two soccer clubs have climbed to the UEFA Champions League final scheduled on June 2 thanks to their players' grit and perseverance. Their unwavering spirits are filled with the final match. Their fans are fully ready to feel the excitement.
Seung-Kun Lee why@donga.com