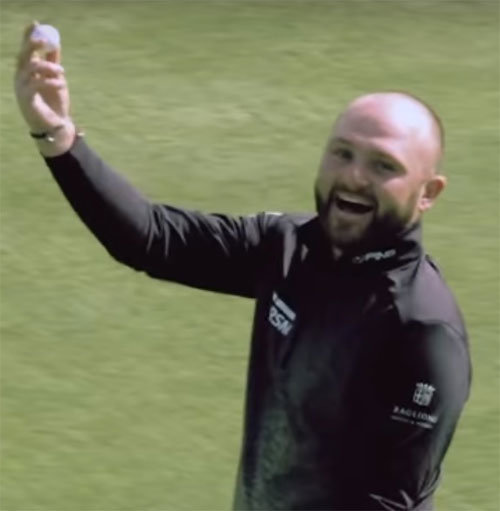 English golf player Andy Sullivan, the third participant in European Tour's "Chase The Ace" project, expressed his appetite for a hole in one before his challenge. The project gives a professional golfer 500 chances to hit a hole-in-one.
On Wednesday (local time), European Tour released a video of Sullivan's challenge. He has won three championships in the tour. While driving his car to the London Golf Club, Sullivan says, "I'm just praying to God I hole one."
Starting his challenge at the 171-yard par three 11th hole of the club, the Englishman sent his ball to just about one meter away from the hole cup. Continuing his challenge despite repeated failures, Sullivan successfully got a hole in one at his 230th attempt.
Sullivan hailed at the success, calling it "incredible" and one of the happiest thing he achieved this season.
Yun-Cheol Jeong trigger@donga.com