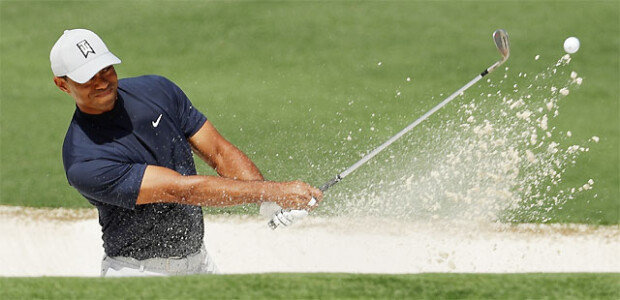 Who will be wearing a winner's green jacket this time? The 83rd Masters Tournament kicked off on Friday in the Augusta National Golf Course (par 72) in Georgia, the United States.
Brooks Koepka and Bryson DeChambeau shared the lead in the first round for the tournament, each with a six-under-par 66. The two American golfers' striking performance seemed to be no fluke.
Koepka played a bogey-free round of the day, carding six birdies. Having won three major titles (the 2017 U.S. Open Championship, the 2018 U.S. Open Championship, and the 2018 PGA Championship), he is known for performing better at big tournaments.
Still, a player who drew the biggest attention from fans was Tiger Woods. The American golfer finished in a tie for 11th with a 2-under 70. In fact, shooting a 2-under-par 70 in the Masters' opening round is almost a lucky number for the 14-time major winner. Woods had started an opening round at 70 in setting up three of his four Masters victories (in 1997, 2001, 2002, and 2005).
"I've shot this number and won, so hopefully I can do it again. I missed a few, but other than that, it was a good solid day," Woods said in an interview after the first round.
ysahn@donga.com