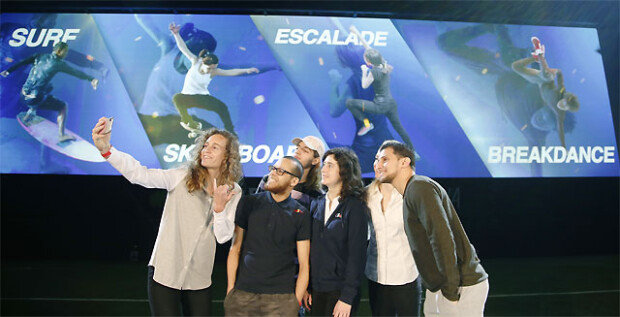 Baseball, which was dropped from the Olympics after 2008 and added again to the 2020 Tokyo Olympics, is about to be excluded from Olympics once again. On the other hand, Korean b-boys and b-girls will get a chance to represent Korea at the 2024 Paris Olympics.
The Paris Olympic Organizing Committee on Thursday proposed to the International Olympic Committee (IOC) that it will exclude baseball from the Olympic schedule. It also added softball and karate to the list of events that will not be part of the Paris Olympics.
Skateboarding (96 competitors in 4 events), sports climbing (72 competitors in 4 events), and surfing (48 competitors in 2 events), which are making their debuts at the Tokyo Olympics, will continue to be included in the Paris Games.
The Paris Olympic Organizing Committee wants to draw the attention and attract the participation of young generations to make the games more successful. Tony Estanguet, head of the Paris Olympic Organizing Committee, said its' creativity and passion will find a new direction for the Olympics.
On the other hand, baseball, softball, and karate failed to make the list of proposed sports for the Paris Games due to their lack of "universality." Baseball is not popular in most of the European and African countries except for the Netherlands. Baseball was chosen as an official event at the Tokyo Olympics due to a strong proposal by Japan, a baseball powerhouse.
Won-Joo Lee takeoff@donga.com