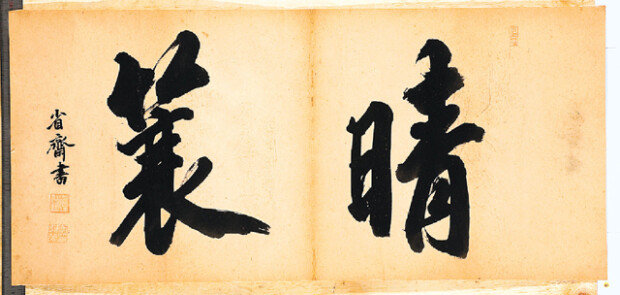 Lee Si-yeong (pen name: Seung-jae), a fighter for independence during the Japanese colonial rule and the first vice president of the Republic of Korea, is the 10th generation descendent of the renowned scholar Lee Hang-bok. The family was the most distinguished families during the Joseon Dynasty, producing six prime ministers and one vice-premier. Lee started public service career at a young age and assigned to key posts such as the governor of South Pyongan Province and chief justice of Hanseong court.
When Korea fell into the hands of Japan, 50 members of his family including his brothers Keon-yeong, Seok-yeong, Cheol-yeong, Hoe-yeong, Si-yeong and Ho-yeong disposed what they owned, exiled to China and jointed movements to fight against the Japanese colonial rule. The family's property is estimated to be worth 2 trillion won today. He played a leading role in founding Shin Hung Military School with his older brother Hoe-yeong, and participating in the foundation of the Provisional Government of the Republic of Korea and served as the minister of Justice and Minister of Finance. Over the years of exile, five of his brothers passed away in China. Only Si-yeong returned to his liberated country.
Lee's handwriting is pure and innocent. He does not appear boastful. Rather he appears inarticulate but his competence is soft and subdued, like the fragrance of plum blossoms in the moonlight. He appears to write slowly, which shows his precise, meticulous, considerate but unspontaneous nature. His strokes are not thin or shabby, but plump and soft, which convey his benevolent and kind nature. He writes with a brush and his small writing shows that he is able to communicate with the public. His squared characters, straight lines, flexible but regular handwriting reflect his scholarly, conservative and upright nature. At times, the space between characters is too narrow and sometimes characters bump into each other. This shows that he is not an easy person, rather a strong-willed and determined person who speaks his mind.
Mu-Kyung Shin fighter@donga.com