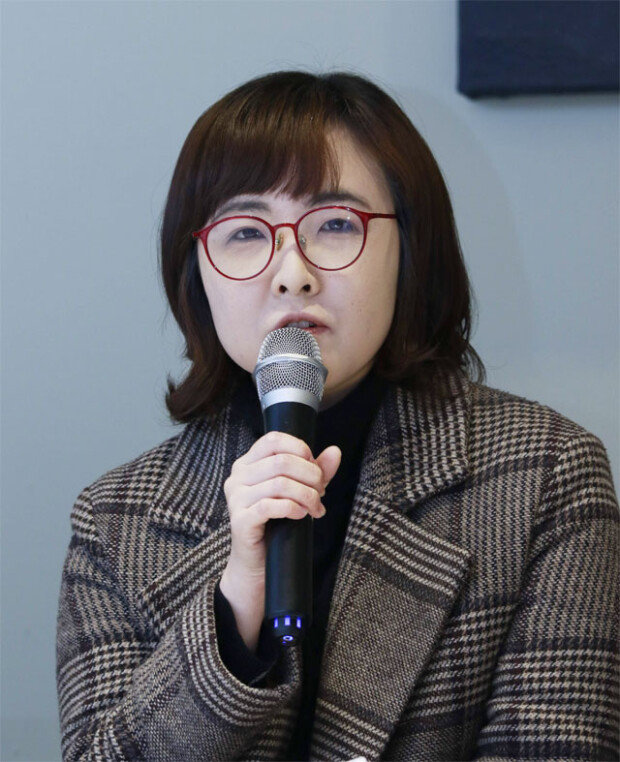 Writer Yoon Yi-hyung's "Their First and Second Cat" won the grand prize at the 43rd Lee Sang Literary Award.
"I was surprised at the news because I've considered myself as a writer that suits a minority taste. I take this award as an encouragement to work harder," Yoon said at a press conference held in downtown Seoul on Monday.
"It was impressive how the writer portrayed the process of divorce without hatred, loathing, and slander," said Literature and Thought chief editor Kwon Young-min, one of the judges of this year's award.
Yoon started her literary career in 2005 when she won the Joongang Rookie Literary Award with her short novel "Black Starfish." She has written novels, including "A Waltz for Three," "Love Replica" and "Personal Memories." She is also the winner of Munhakdongne Young Writer Award and Moonji Literary Award.
Five other works, including Kim Hee-sun's "Grave at the Beach," Jang Kang-myung's "Three Bakeries in Hyeonsoo-dong," Jang Eun-jin's "Cry," Jeong Yong-joon's "Things that disappear" and Choi Eun-yeong's "One Year" won runner-up prizes. The collection of works will be published on Jan. 21 and the award ceremony will be held in November. The grand prize winner will receive 35 million won and the runner-up prize winners will get 3 million won each.
Seol Lee snow@donga.com